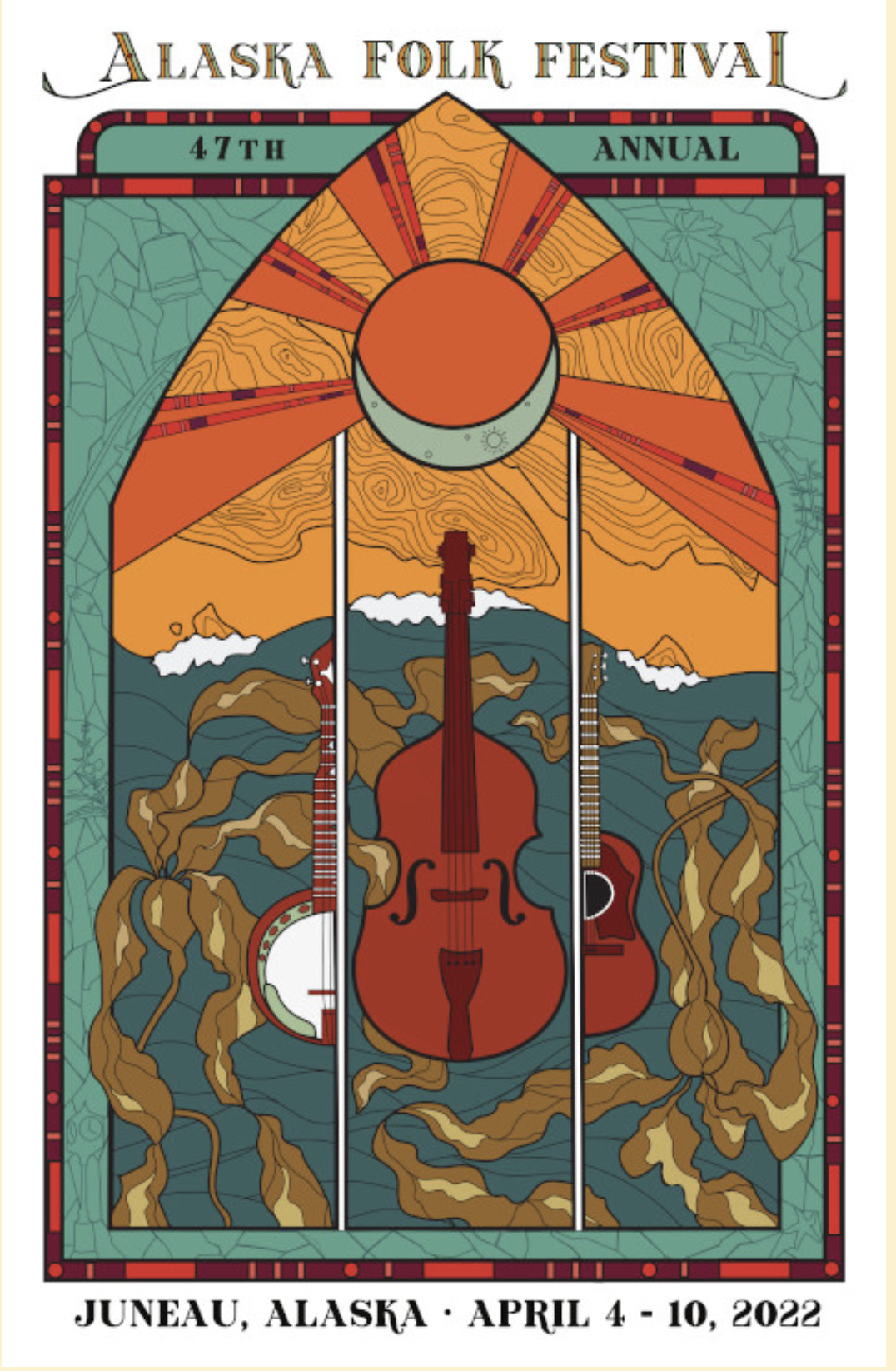 Taylor Vidic, Alaska Folk Festival performer. Opening of the "Mug Up" exhibit on the fish cannery at the State Museum.
The sounds of fiddles, mandolins and banjos are once again in the air, as musicians from across Juneau gather to practice for next week's Alaskan Folk Festival.
It's been two years since they've been able to perform in front of a live audience at Centennial Hall, something artists like Taylor Vidic have really missed.
On Friday afternoon in Juneau, she'll give us a sneak peek at her set for the Folk Festival and talk about her new job booking musicians at the new downtown Crystal Saloon, which includes a stage designed for live performances. Ivan Night, guitarist of Pumyua, will join her.
Also on Friday:
A new exhibit on the history of fish canneries in Alaska opens at the state museum, which tells the story of the crews who provided essential labor.
Rhonda McBride hosts this Friday's Juneau Afternoon, airing Tuesday through Friday, live at 3:00 p.m. on KTOO Juneau 104.3. The show repeats at 7:00 p.m. You can also listen online at ktoo.org.
Guests: Taylor Vidic, singer-songwriter from Juneau. Ivan Night, guitarist of Pamyua.
Taylor Vidic talks about her music and new bands booking jobs for the Crystal Saloon, which opened just in time for the Alaska Folk Festival. Taylor's first performance in the AFF was when she was twelve years old. This is Ivan Night's first time playing at the festival.
Guests: Katie Ringsmuth, Alaska State Historian. Addison Field, Chief Curator, Alaska State Museum. Dave Thomas, Cafe Sentinel.
The "Mug Up: The Language of Cannery Work" exhibit has taken years to prepare – and brings pieces of equipment from one of Alaska's oldest canneries in Bristol Bay to the State Museum. When the Diamond NN Cannery in South Naknek closed, key pieces of machinery were salvaged and selected for display. But more importantly, stories of former cannery workers were collected, to experience what it was like to be part of one of Alaska's first multicultural work forces. The name of the exhibition,
cramming
was a cannery term for the coffee break, a time that brought together all the diverse workers.
cramming
will be on display at the Alaska State Museum from April 1 to October 8, 2022.