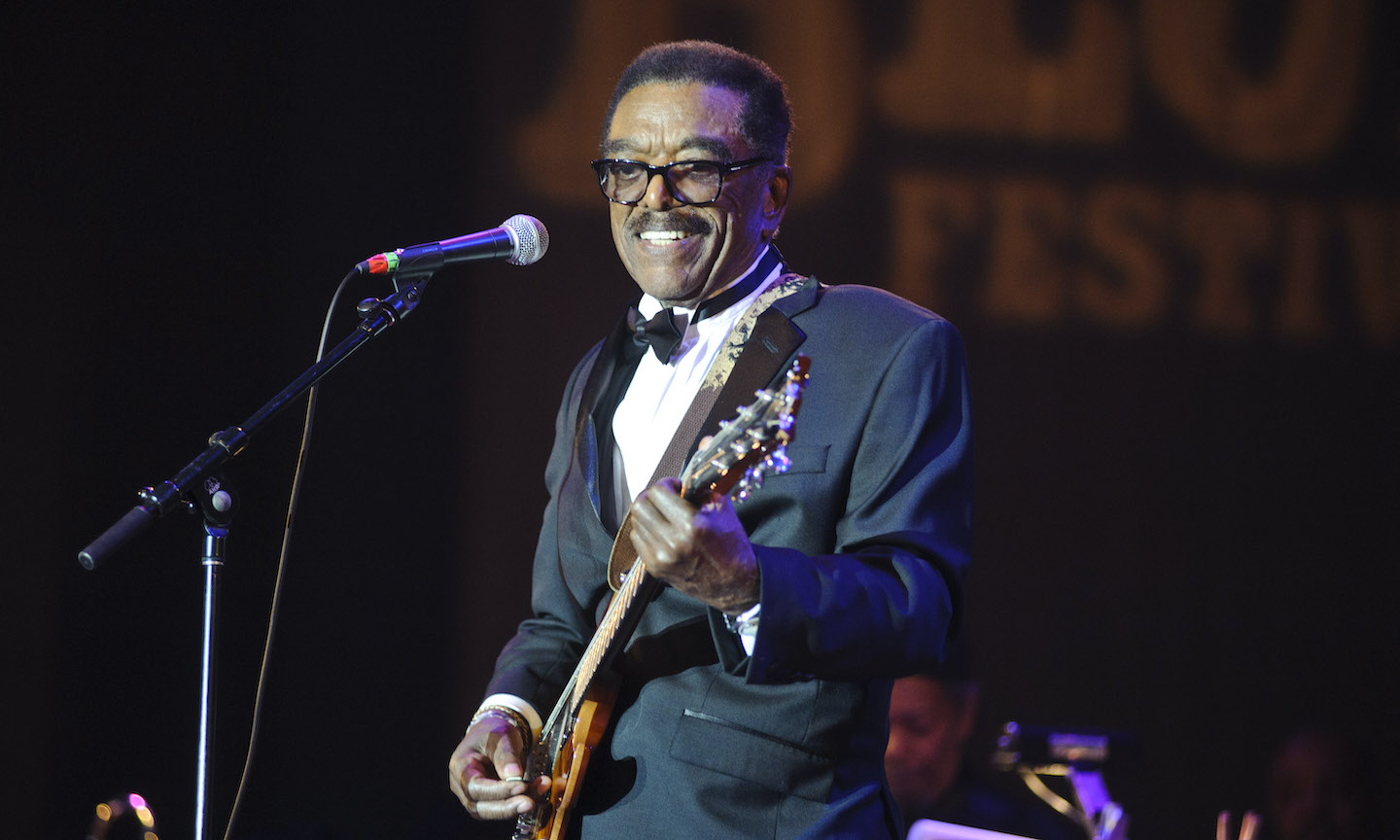 Syl Johnson, singer of highly sampled soul, funk and blues, dies at 85
Soul, funk and blues singer Syl Johnson, whose work became one of the most sampled in hip-hop history, died yesterday (6) at the age of 85.
"He lived his life as a singer, musician and entrepreneur who loved black music," his family wrote. "A fiery, fierce, fighter, always standing up for the pursuit of justice when it comes to his music and sound, he will be truly missed by all who crossed his path."
Johnson was a notable recording artist on Twilight in the 1960s, with such hits as "Come On Sock It To Me" and the Civil Rights-era signature "Is It Because I'm Black", then in the 1970s at Memphis Hi's soul label. Here he struggled for the full advancement of his career competing with their most valuable star, Al Green; Ironically, Johnson had his biggest soul hit when a cover of Green's "Take Me To The River" reached No. 7 in 1975.
He has become best known in recent years for the sheer number of samples of his work in the burgeoning field of hip-hop, much to his continued anger. Chief among these was his 1967 Top 20 R&B hit "Different Strokes," whose horn line was used by the Wu-Tang Clan, while his vocals were appropriated by Kanye West and Jay Z on "Joy". The track was also part of De La Soul's "The Magic Number". Eric B & Rakim"I know you have a soul" and public enemy"Fight the power".
The bluesy, uncompromising "Is It Because I'm Black?", an early 1970s No. 11 soul hit, drew samples from the Wu-Tang Clan, Snoop Dogg, and Cypress Hill. The allegedly unauthorized use of the latter prompted Johnson to sue, but he lost the case in 2008 and again on appeal three years later. In 2012, he reached an agreement with West and Jay-Z regarding their use of "Different Strokes".
Johnson was born Sylvester Thompson on July 1, 1939 in Holly Springs, Mississippi. He moved to South Chicago as a teenager and first recorded for Federal in 1959. That was in 1967 before "Come On Sock It To Me" secured him his first national recognition. He went on to amass 19 R&B chart entries over the next 15 years, including subsequent stints at his own label Shama and at Boardwalk.
Johnson retired in the late 1980s to develop a fried fish restaurant, Solomon's Fishery, which became a chain, primarily in the Chicago area. But he made a comeback a few years later and recorded with his daughter Syleena Johnson, a collaborator of West. The re-release of his catalog of albums by Chicago-based band Numero in 2010 led to two Grammy nominations. Johnson was inducted into the Blues Hall of Fame in 2019.
A documentary about his life, Syl Johnson: Whichever way the wind blowsdirected by Rob Hatch-Miller, has been made available on demand for the first time exclusively on Vimeo. In it, Wu-Tang Clan's RZA notes, "A lot of people may not know this man's name, Syl Johnson, but they know his music."
The Numero Group released a tribute that reflected both Johnson's fiery character and their deep affection for him. "If only one artist could be considered a mascot for Numero, Mississippi-born soul man Syl Johnson was," they wrote. "He was the first major artist to give our humble Southside Chicago operation a chance – even though he threatened to sue us during that first conversation."