Sheldon wins huge collection of musical instruments worth over $2 million
The Sheldon Art Galleries in Grand Center are the new owners of a collection of musical instruments worth over $2 million.
Aurelia Hartenberger, a music teacher at the local university, has spent more than 40 years accumulating 2,500 instruments from nearly every continent. Some are contemporary, others date back 3,000 years.
The Hartenberger World Music Collection includes classical instruments from Europe and the United States, American jazz instruments, and an array of others from Africa, Asia, the Middle East, and Central and South America. Among them, rare and unique pieces.
But the extensive historical collection began with a single purchase – at a garage sale.
"That's how I caught the bug," Hartenberger said.
The collection grew with the family
In 1973, Hartenberger was a young mother looking for bargains when she came across a German flugelhorn, similar to a trumpet.
"I bought it for $50," Hartenberger said. "It's worth $1,000 today."
Hartenberger and her husband, Jeff, bought more instruments as they raised three children, and she worked as the music program director for the Mehlville and Lindbergh school districts. Some were keepsakes from their travels. "At first you don't even realize what you're doing," Hartenberger recalls.
As the children grew older and left home, the instruments began to fill their empty rooms. Hartenberger, now an associate professor of music at the University of Missouri-St. Louis, Webster University and Maryville University, began thinking about how she could share the collection.
"I'm getting to an age where I can't keep up with them," Hartenberger said. "And after a while you can't enjoy them so much when they're all wrapped up."
In 2001, she loaned part of the collection to The Sheldon for display. Three more such exhibitions followed. A few years ago, Hartenberger began talking with the institution's leaders about the donation.
"The Sheldon is the perfect place. This was to be their new home," Hartenberger said.
Lessons through the program
The classical and American jazz part alone contains 800 pieces which encompass the development of brass, woodwind and fretted string instruments. The African collection comprises 800 rare pieces, which makes this sub-collection remarkable on its own. There are a few teaching instruments among the assortment. But most are meant to be watched, not played.
Students studying this vast array will learn a great lesson in the evolution of musical instruments, according to galleries director Olivia Lahs-Gonzales.
"There are wonderful cross-cultural connections to be made," Lahs-Gonzales said. "For example, how an African instrument came to the United States and became a jazz instrument, how there are similarities and differences between cultures, looking at a Chinese wind instrument that is very similar to a Middle Eastern wind instrument. -East."
The Sheldon will also use the collection in a Boeing-funded program to teach students science, math, and the art of music. The artistry of the instruments is an important part of their value, Lahs-Gonzales said.
"They're so beautifully made," Lahs-Gonzales said. "And the shapes and the decorations and the creativity of how the sound is produced, and so yes, [they are] both works of art and practical tools for music."
The public will be able to see parts of the collection in an exhibition of African, Asian and Latin American pieces that opens on February 6. The Sheldon Concert Hall will offer related musical events in January, February and April.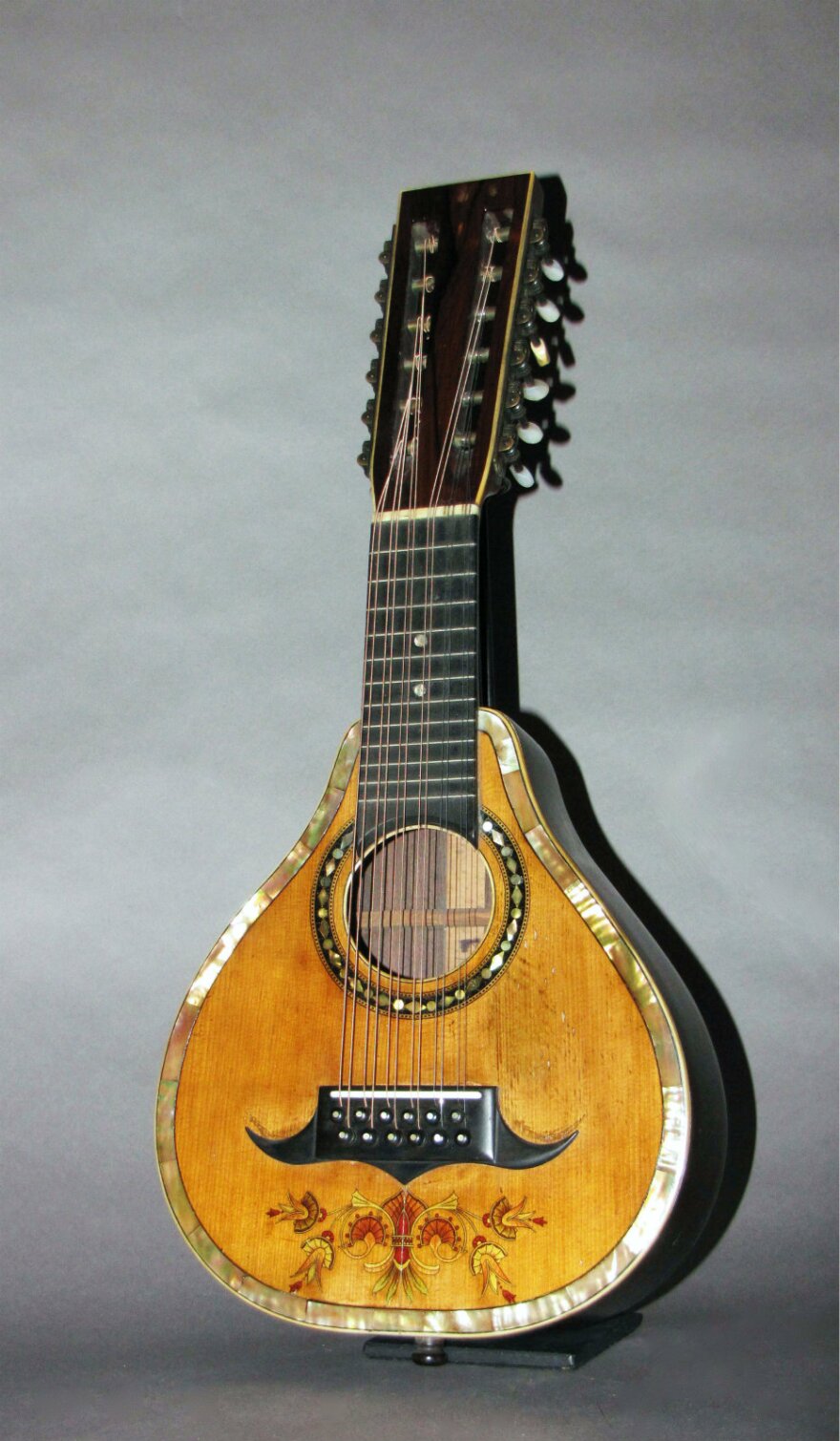 THE BASICS
"A world of music: Africa, Asia and Latin America"
Or: The Sheldon, 3648 Washington Blvd., 63108
When: 5 to 7 p.m. Friday, February 6 opening reception; runs until January 2, 2016.
How much: Free
Information: Sheldon's website
Follow Nancy Fowler on Twitter: @NancyFowlerSTL
Inform our coverage:
Please help St. Louis Public Radio find more people like Aurelia Hartenberger. Click on here to become a source in the Public Insight Network and share what you collect.