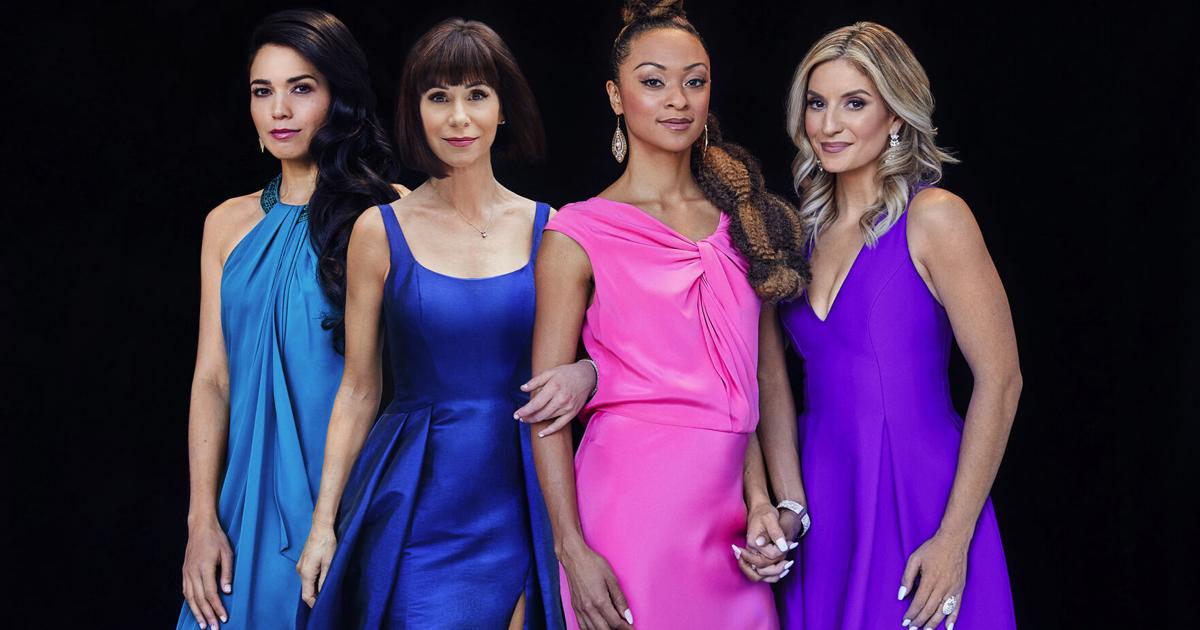 'Princess' Diaries: Performer Shares Disney Musical Tales | Entertainment
Go back about five years and Susan Egan had a career that had gone from acting on Broadway to making albums and performing concerts. Around this time, her longtime friend and musical director Benjamin Rauhala floated the idea of ​​a show that would feature the women who portrayed princesses on Broadway singing songs from their productions.
"(Rauhala said) I know all the girls who've done all of those roles on Broadway," Egan recalled in a January phone interview. "Wouldn't it be fun if we all went together and sang the whole canon of princess music? And it was a lark. It was supposed to be a unique thing. And what we learned immediately was really It's a place of nostalgia… This multi-generational thing that's more than just a song, it connects with people's childhoods and their hearts It's a way for them to connect with each other to others. We had no idea what we had stumbled upon."
Before long, the Broadway Princess Party, as it was known, had become a traveling production, playing in every city across the country. A few years ago, however, Rauhala and Egan – who originated the lead role of Belle in Disney's Broadway production of 'Beauty and the Beast' and also voiced the character of Meg in the animated feature Disney "Hercules" – made their little production -which-could reach a ceiling. And now, two years later, it's morphed into "Disney Princess: The Concert," which kicked off a tour of more than 80 cities across America that includes a Tuesday stop in Bakersfield.
"In the end, the only way to really grow it was to give Disney a call and say, 'Hey, are you interested? '" Egan said. "And they said, 'That's funny, you should ask. We're about to launch a global Disney Princess campaign" and they didn't have a live component for it.
"The show is now kind of what we always dreamed it could be, but we didn't have the budget to build it. And we can own the assets," she said. "We had put together a really good show that captured people's hearts. But to be able to blast it with a 40ft screen behind us with the original animation edited specifically for our show, to be able to record tracks with a full orchestra With these rankings, being able to work with the creative minds at Disney, who are at their best, right, has been really exciting."
Egan has committed to touring throughout this year as one of the singers on the "Disney Princess" show and plans to work as the tour's executive producer afterward. For the first 80 performances, Egan is joined on stage by Arielle Jacobs (Broadway's Jasmine in "Aladdin"), Disney Channel star Anneliese van der Pol ("It's So Raven," "Raven's Home" and Belle in production Disney finale of "Beauty and the Beast" on Broadway), and Syndee Winters (Broadway's Nala in "The Lion King").
She sees "Disney Princess The Concert" as a hybrid of a concert and a musical – with a narrative element to go along with the music. And as someone who started out in theater (after 'Beauty and the Beast', she went on to roles like Sally Bowles in 'Cabaret' and Millie in 'Thoroughly Modern Millie') before getting married in 2005 and to spend the next dozen years making albums. and concerts, Egan finds her role as executive producer to be right in her wheelhouse.
"That's what I've been doing on a daily basis for the past two years of COVID is creating this production with my partners, both at Disney and at Broadway Princess Party," Egan said. "All these years of doing shows has kind of helped me bridge the gap as a producer (and know) what these shows mean to people, told them their stories and how we can take that heart and put it in a concert format without losing the story and the themes involved and not just a review that's a series of songs, but something that has a story and a heart, and this show does that.
Egan became interested in acting growing up in Orange County when her parents took her to all kinds of plays. She started acting in productions in middle school and after high school she had a meteoric rise.
After graduating from high school, she was recommended for a role in "Bye Bye Birdie" in St. Louis. Tommy Tune was playing the lead role at that city's open-air Muny Theater on a trial basis to see if he wanted to join a planned touring production of the musical. Tune is the person who recommended that summer that Egan move to New York and try to break into the theater scene there.
Egan did just that, and his first role was for "Beauty and the Beast," which would be Disney's first foray onto Broadway. Egan went to the audition even though she never saw herself playing a princess.
"I almost didn't go to the audition for 'Beauty and the Beast'. She's described as the prettiest girl in town. Like I'm not that girl," Egan said. "And I didn't want to go, and my agent even said, 'Oh, you've never met that casting director. You should go just to meet this casting director. Oh my God, it's such a testimony, and I talk about it with the students. Don't change yourself. There will be many people who will tell you that you cannot do something. Don't be one of them. Go explore every opportunity. What if I hadn't been there? I mean, it's the show that, 25 years later, is still changing my life. Go for it.
"So no, I never saw myself playing a princess," she said. "No, I'm kind of a goofball and I wanted to be the comedian. So I'm trying to fit that into this show ('Disney Princess') for sure. I'm the funniest."