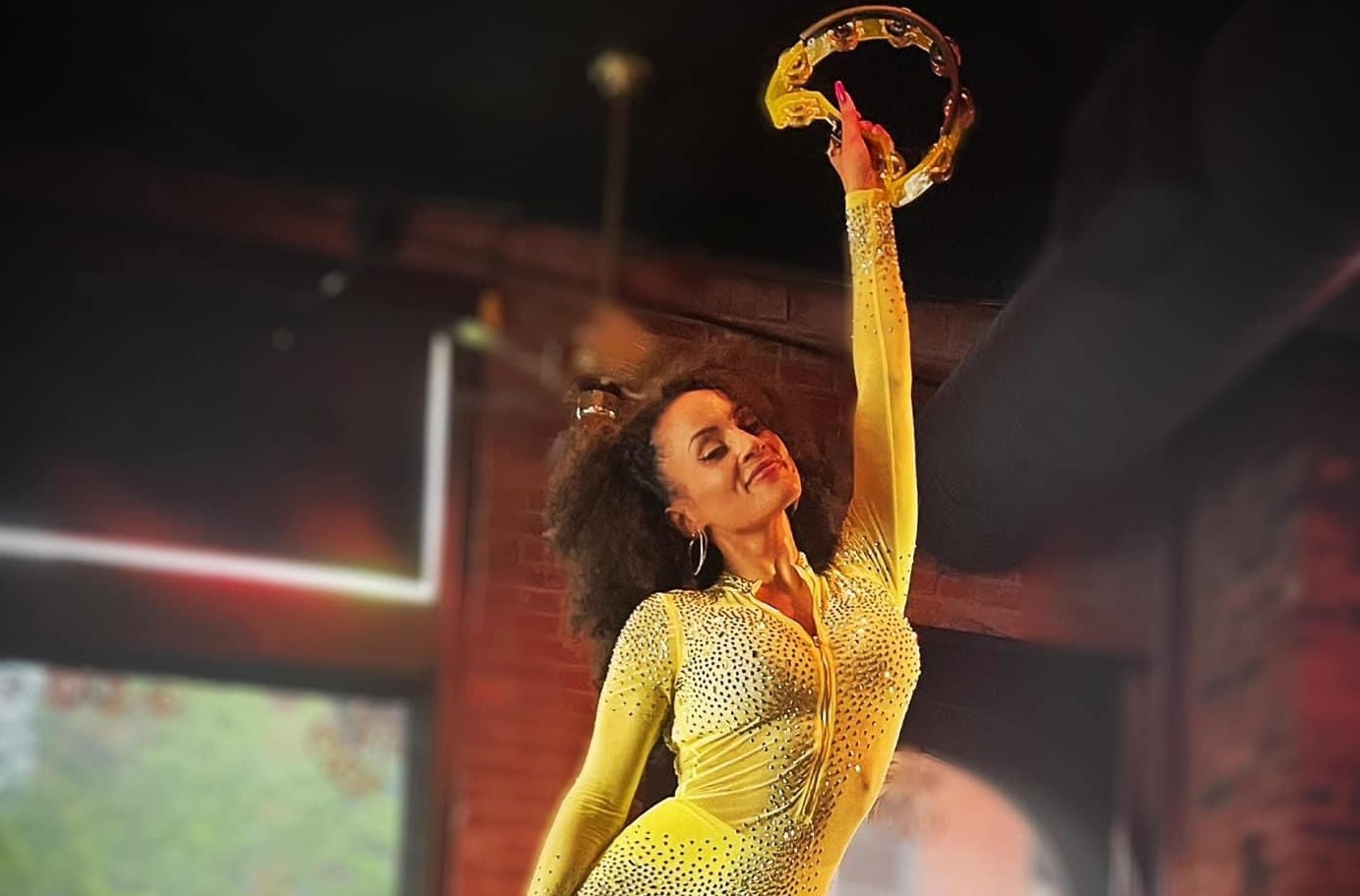 Performer Talya Groves sings KC on Broadway and back again
Born and raised in Kansas City, Talya Groves began to realize at an early age that performing was her passion.
Over the years, she traveled and worked professionally as a performer on Broadway in New York City and found herself moving back to KC when COVID hit. Now settled, she is rediscovering Kansas City not only as her home but also as a hub for her career.
We sat down with Groves to learn more about her experience living in New York, performing professionally, and returning to the Midwest when she least expected it.
---
The pitch: Did you always want to be a performer or was there another path you could have seen yourself taking?
Talya Groves: It was always that. I grew up here in Kansas City, and I laughed before I felt all the mothers put their daughters to dance class. For some people it doesn't last, and it's just like a fun thing.
It was just like my safe space, and that was what turned me on the most. I I went to a competitive dance school, so once I started competing and had more opportunities to be on stage, it just clicked. Like, "It makes me happy, and it makes other people happy too."
How was the transition from Kansas City to New York? Was it easier or harder than expected?
It's so funny because while it was happening, I didn't think twice about it. It just felt like something I had to do. Looking back, it was terrifying. I mean, I've lived in Kansas City all my life, and what happens in New York is you know, as performers, you don't do everything for your ego, but there's a lot of ego involved.
When you came to New York, you might have been the best singer and dancer in your high school, but now you're in a band where everyone was the best singer and dancer in their high school.
It was a lot of novelty all at once. I was definitely equipped for it, but I think I was just in "go" mode. It's only now that I look back and think, "Wow, I really just moved across the country."
What was the process of starting work on Broadway like? Was it intimidating to get into the business?
I started doing auditions in my senior year of school because I really wanted to get noticed. I was terrified. I was like, "This is awesome. I came here, and I did this thing in college, it was the safety net for four years, and now I'm in New York. What am I going to do?"
When I started my first show, Motown: The Musical, it was so intimidating. I came to LA, and a lot of the people I was going on the show with were not only twice my age, but had all this experience. I also had this go-getter attitude because I was young and ready to make friends, while some people there were already jaded. It was therefore not the simplest, socially.
But, one really cool thing about my first show being Motown is that it was a whole new community of Blackness for me. It celebrated the music I love the most, but I also got to build community with my peers of color.
What was your favorite Broadway production you worked on?
I loved doing Charlie and the chocolate factory. It was so special to be behind a show and to be part of the original cast. We have to do the casting taping, so I'm on it. Every time I've been to Broadway, I've embarked on a piece that's already been done.
It's so much fun, because it will always be me. For example, the diva who wears the orange tracksuit will always be "Talya's runway".
What was it like having to come back to Kansas City?
Even when COVID first hit I really had no intention of returning and waited. I mean, it all kind of closed down in March, and I didn't come back here until November 2020. I waited, but it eventually got to a point where I was like, 'I don't have more money, I can I don't do that.
I saw that Kansas City opened up a little faster, and I had maintained relationships with great musicians in the city like Walter Bryant.
I knew Walter and I had a musical compatibility, so I called him and Kent Rausch, who's now my drummer, and said, "Guys, I gotta go back and make some money, so if i can find us the gigs, can we do this thing? »
I don't think anyone doubted me, but there's a lot of great live music in Kansas City, so I had to be bold. I just called places and let them know who I was and what I had done.
Were you disappointed to have to step back?
I don't think I knew what it was going to be. It was just like, "This is what I have to do now," and I didn't expect to be able to really support myself here. I play shows three to four times a week, and it's only now that I realize I've done something on my own, and I'm here to stay.
Did getting back to acting locally feel any different to being on Broadway? Who are your favorite artists?
I find it a little more rewarding, I think, because it's more personal. The fact that during my breaks at the Phoenix, or elsewhere, I can go talk to everyone, learn their names, see their faces and see that I am making a difference. Even if it's just for these four hours that they came to have a good time, it's so special.
In terms of artists, I really try to present myself as a human jukebox because I know that when I go to listen to live music, I prefer to hear a lot of different things. I'm also excited about any song that gets the audience excited, because then it feels like we're working together.
I really like Tina Turner, because I think she really put everything she had into her music, and that's how I try to be. So when I get to his stuff, that's probably what feels most personal to me.
---
You can find Talya performing at Phoenix, Johnnie's Jazz, Stock Hill Steakhouse, and more. Visit his website here.