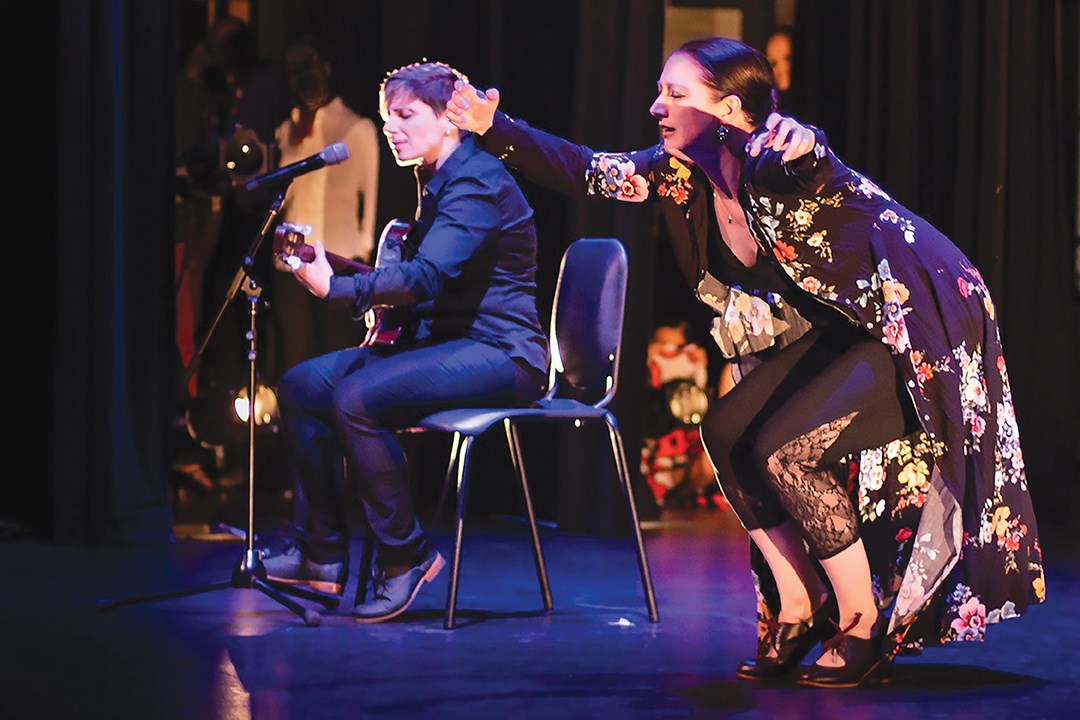 Performer-producer Williams praised COVID's 'kick in the pants'
[ad_1]
Almost all professional musicians around the world have faced the dearth of performing opportunities over the past 22 months. It meant no extra income, no chance to put new material to the test, and none of that special exchange of energy with an audience that can make even the most humble of concerts worth it.
Singer-songwriter, producer and new Sunshine Coast resident Susana Williams has also missed out on that potential, but she's not complaining about the pandemic.
"COVID kind of kicked me in the pants to look for other ways to continue to be creative and to continue to connect with people," Williams said in an interview ahead of his appearance with his wife. flamenco dancer, Andrea Williams, at Roberts Creek Legion on December 17th. "I found myself in a position where I had to find ways to continue to be creative that didn't depend on the traditional way of doing business. "
The traditional way for Williams, in addition to solo performances, meant playing with the popular Latin jazz orchestra Goma Dura and leading the group Rumba Calzada, which she still does.
"During COVID, I co-produced one of my albums, produced an EP (extended play recording), and produced an artist here on the coast. I started composing music for film and television, and got signed to a company in Australia (music distributor Melodie Ltd.), "Williams said.
Williams' own album, "We're a Memory", is his third as a solo artist and was released in June. In November, Sechelt teacher and singer-songwriter Mariel Yglesias released "La Distancia", a five-song EP produced by Williams and now on Spotify. This was news Yglesias was eager to share in an email to Coast Reporter.
"You would assume that creating and releasing an album in Sechelt is not easy and that you would have to find producers in Vancouver," Yglesias wrote. "[Williams] is not just a producer… she trains people to "come out of the closet" with their art and guides them until they are ready to take their music to the world. "
Williams built her home studio in ts'ukw'um (Wilson Creek) after she and Andrea moved to the coast in February. "The Sunshine Coast just ticked all the boxes for us," she said. "It's a place where I feel much more peaceful. It creates a lot more space not only personal, but also spiritual, instead of constantly feeling stressed. "
Williams emigrated to Vancouver from her native Venezuela, where she began writing arias and singing professionally in bands at the age of 13. She built a flourishing career there for almost 10 years before personal and political circumstances forced her to leave her native country with her young daughter. It was a more difficult transition than she expected.
"The hardest thing to give up was my music. I naively thought that I was going to be able to move here [and bring] everything I had done, "Williams recalls. Instead, coming to Canada wasn't just back to square one, she said, "it was square zero". She is way past those days now.
"I'm working on my fourth solo album, and it's coming out next year," Williams said. "And I have a lot of shows coming up. I already have three shows in Vancouver in January. I'm leaving for Europe for three weeks and then I already have shows in Vancouver also in March.
The next opportunity for Coast audiences to hear Williams will be at an upcoming jazz night on Thursday at the Creek Legion over the winter.
[ad_2]