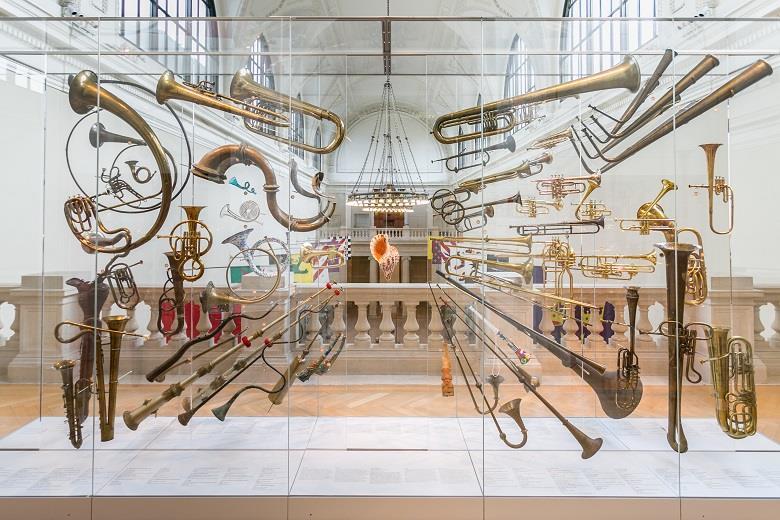 New York Metropolitan Museum of Art reopens its musical instrument galleries | News
The Metropolitan Museum of Art in New York has reopened its André Mertens Musical Instrument Galleries after a two-year closure for renovations.
The collection spans five galleries, numbered 680 to 684, and the renovation of the rooms, coupled with a complete overhaul of their curation, has been planned in three phases. Today marks the end of the second phase, with all but one of the galleries open to the public. The final phase is expected to be completed in spring 2019.
As for stringed instruments, the new galleries will house instruments from the Met's permanent collection, including violins by Antonio Stradivari and Andrea Amati, as well as loans such as the 1714 "Batta-Piatigorsky" cello. of Stradivari, made in 1714, which belongs to a private collection.
Daniel H. Weiss, President and CEO of the museum, said, "Nearly two years in the making, the reopening of our musical instrument galleries has yielded a new, more insightful narrative for our visitors who are builds on and reflects the unique strengths of the museum's collection of musical instruments – one of the largest and most diverse collections in the world presenting a comprehensive perspective on world music.
Jayson Kerr Dobney, Met curator of musical instruments, commented: "Music is a universal art form, and we hope the new display will encourage visitors to reflect on its presence in all aspects of the human experience.
"We look forward to welcoming visitors to these renovated galleries."