new musical instrument rises 128 feet above Indiana University
[ad_1]
Indiana University presents its monumental "grand carillon", an imposing musical instrument that houses 65 bells and rises to 128 feet. the enormous limestone structure was completed in January 2020 to celebrate the institution's bicentennial, replacing the university's original "metz chime". Built in 1970, the old carillon stood 91 feet in height, housed 61 bells, and was one of 600 carillons in the world. metz's new bicentennial 'grand carillon' marks the intersection of music, landscape, history and student life, creating a focal point and gathering place on campus.
image by James brosher
Indiana University 'arthur metz bicentennial grand carillon' is designed by susan t. architecture and design rodriguez, in collaboration with browning day mullins dierdorf. the previous design from the 1970s was located near a main road and an overpass, which made it difficult to host many concerts. the new, more centralized location transforms the landscape into an open-air concert hall with the large chime as the centerpiece. the tower sits at a crossroads of campus movement and is framed by the historic stadium gates.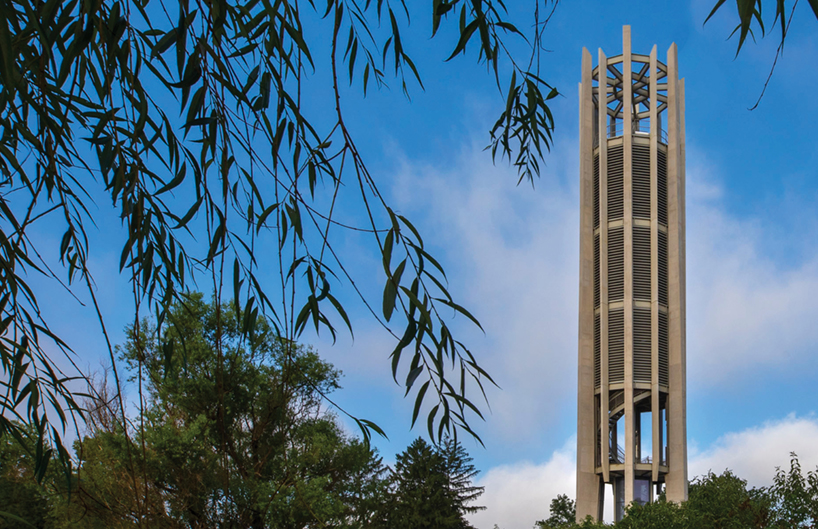 image by hadley fruit
The radial configuration of the Indiana University Grand Carillon is defined by six structural limestone pillars. a series of smaller vertical fins complete the frame of the structure above. horizontal steel hubs visually and structurally unify the tower and provide lateral bracing. the overall set, a modular kit of parts, supports the instrument – bass, playing booth, and 65 bells weighing approximately 88,000 pounds. a spiral staircase inside the glass enclosure provides access to the console and micro-classroom for the carillonneur, students and teachers of the Jacobs School of Music. the tower structure serves as an "access point", providing internet access from the surrounding landscape.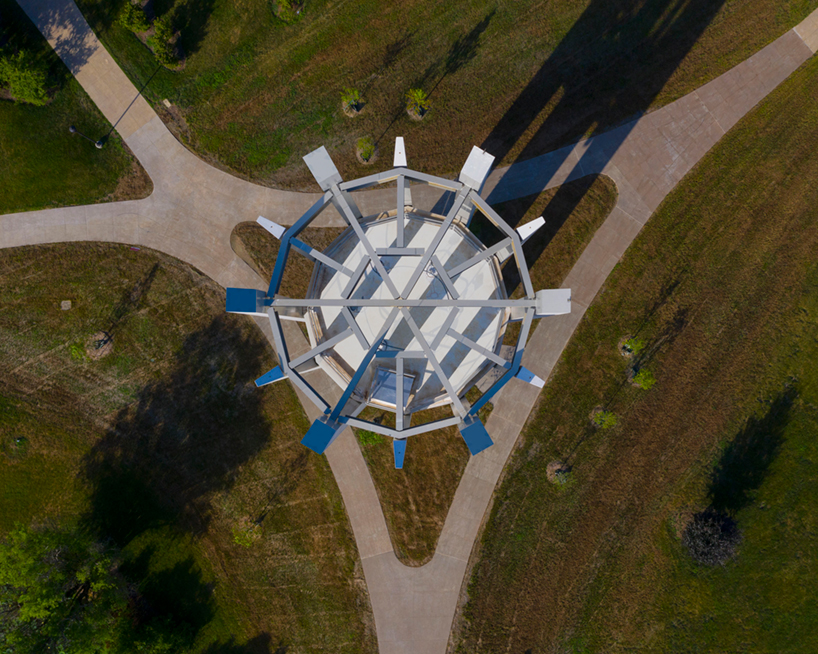 hadley fruit image
the grand carillon at indiana university houses 65 musical bells made by royal eijsbouts bell foundry in the Nederlands. the new bells feature quotes from four women – the 6th century BC Greek poetess Sappho. the 12th-century German Benedictine Abbess, composer and Hildegard polymath of Bingen; American poet Emily Dickinson; and writer, poet and civil rights activist Maya Angelou. the music of the 128-foot-tall instrument echoes across the campus, making the carillon a beacon of the campus. the carillon rang for the first time on the occasion of the bicentenary of the founding of the university, on January 20, 2020.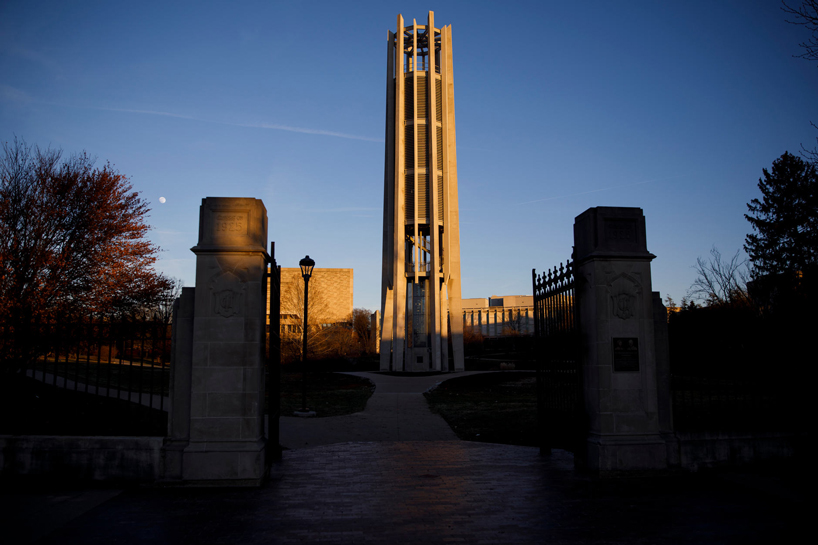 image by james brosher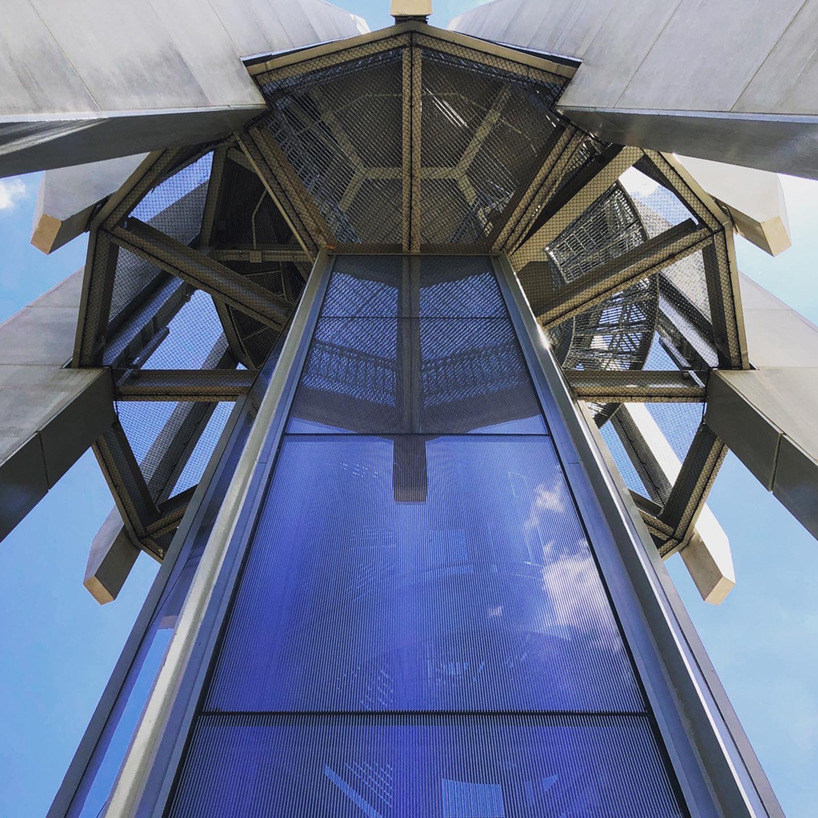 image by young jonathan | browning day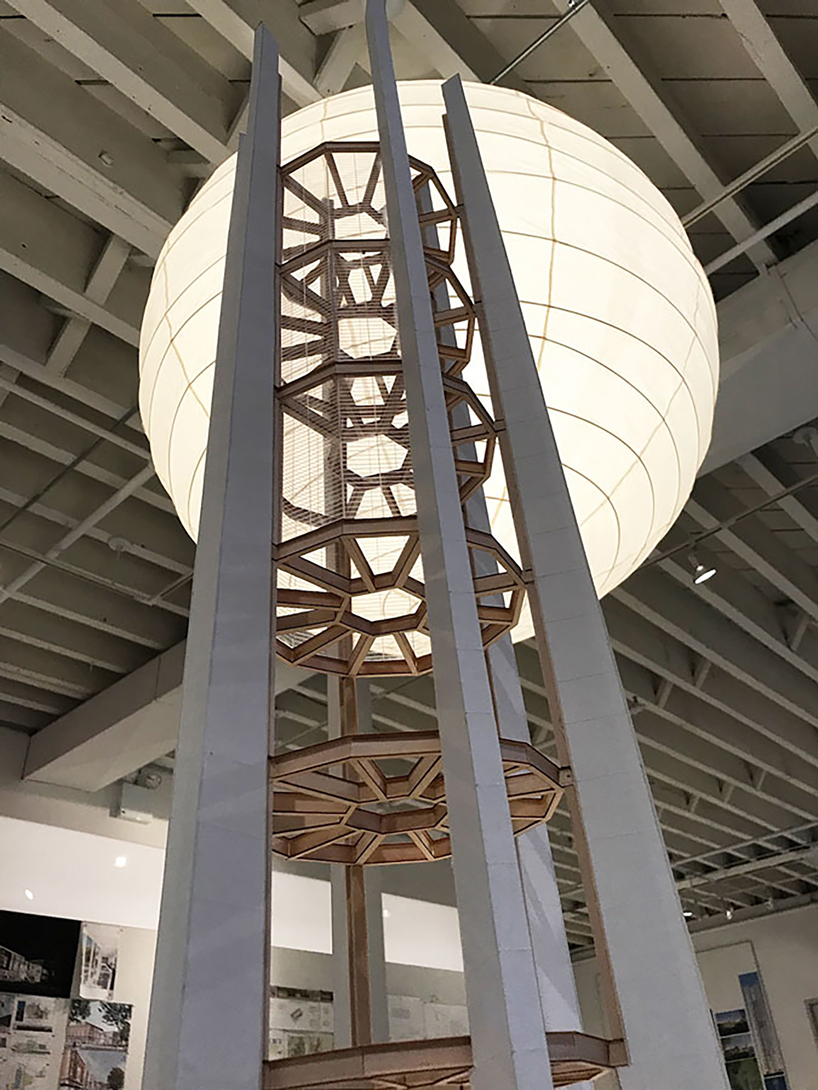 image by susan t rodriguez | architecture design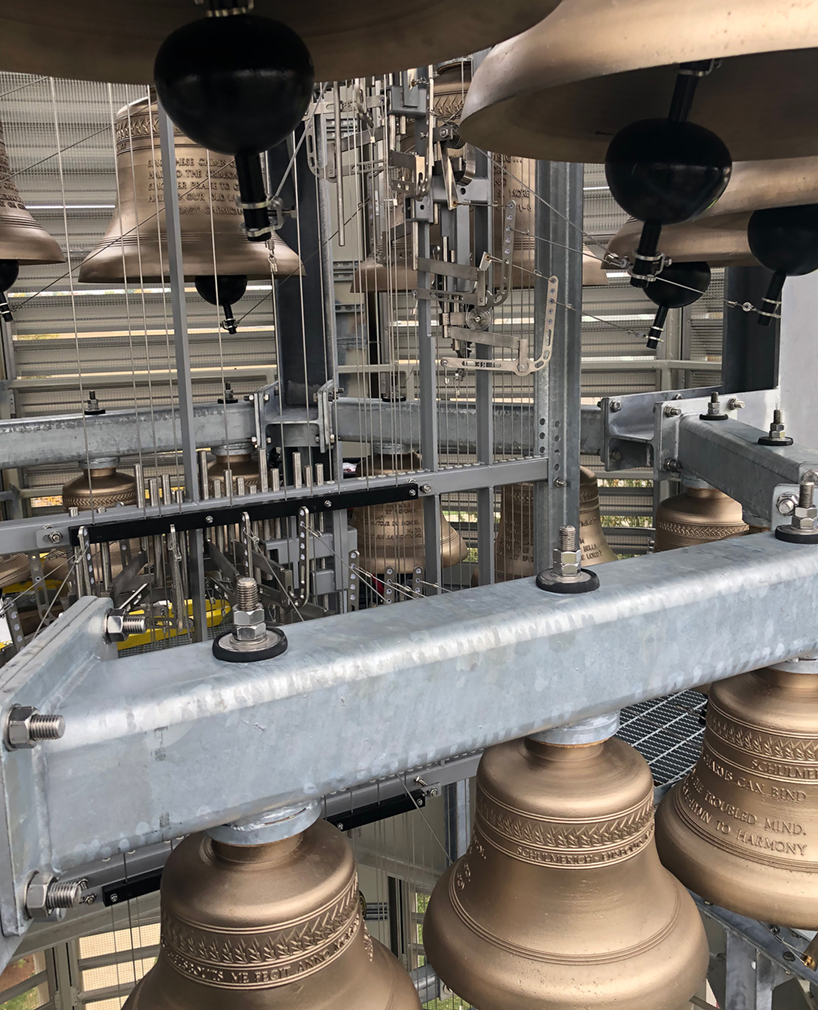 image by susan t rodriguez | architecture design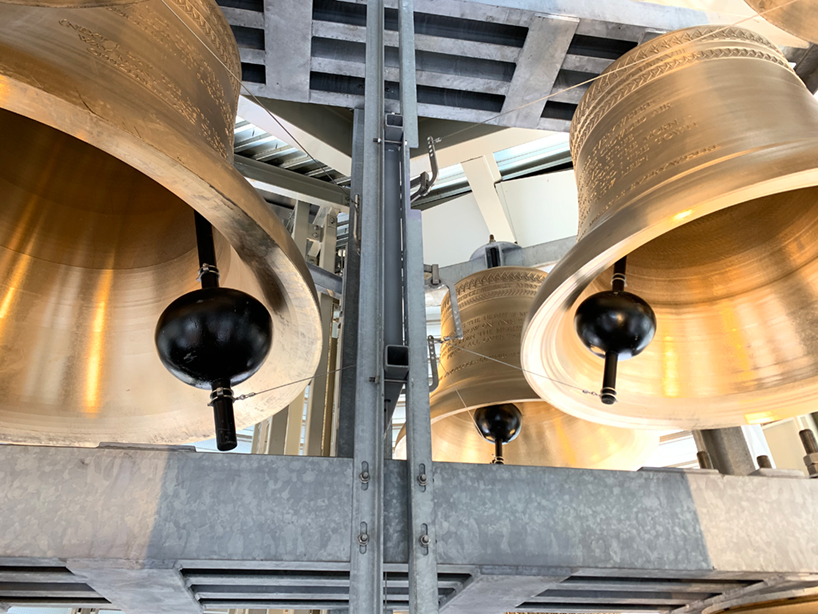 image by dave long | browning day
project info:
Project title: big chime
architecture: susan t. architecture and design rodriguez, in collaboration with browning day mullins dierdorf
location, client: Indiana University
bells: royal eijsbouts bell foundry
completion: january 2020
photography: James brosher, hadley fruit, jonathan young, susan t rodriguez, dave long
[ad_2]