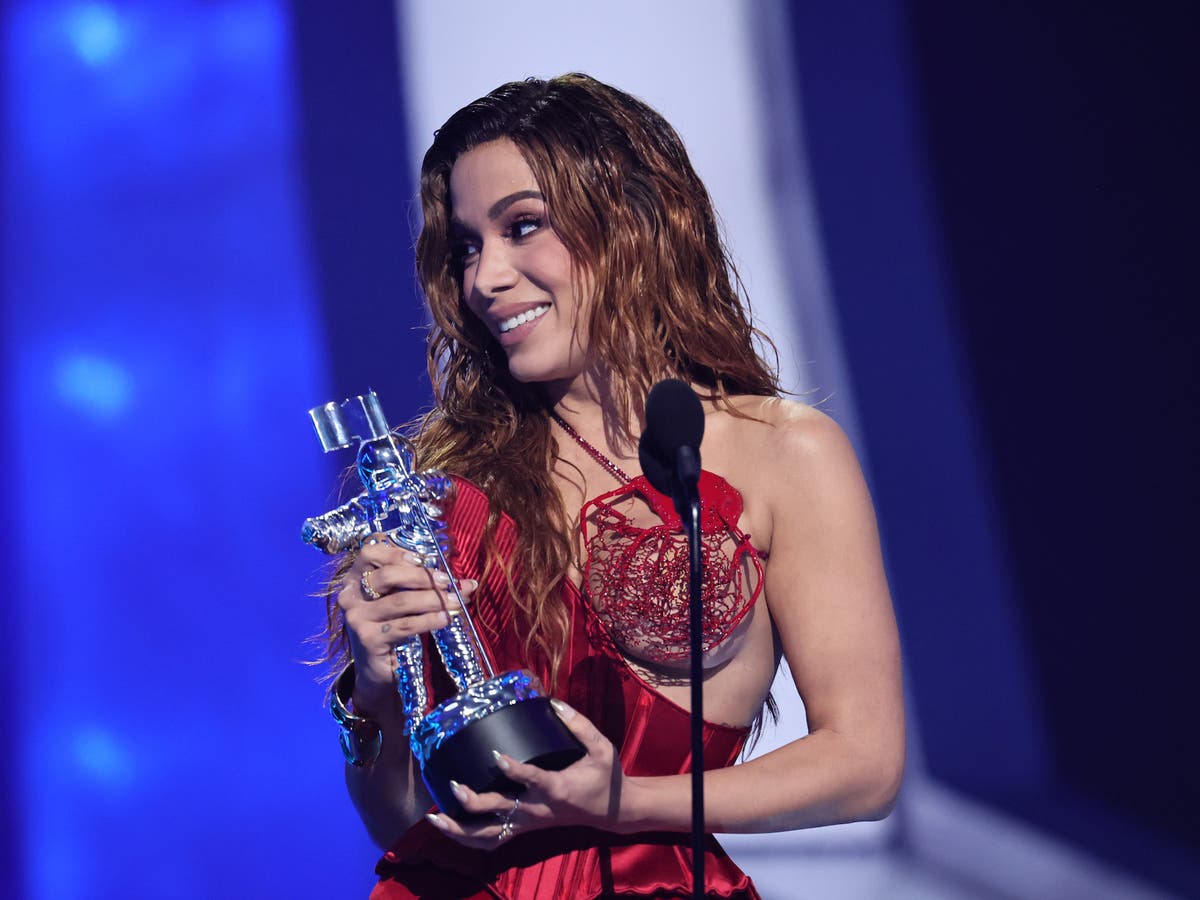 MTV VMA 2022: Anitta makes history as Brazil's first winner and performer
Brazilian singer Anitta made history with her nomination, performance and win at MTV's 2022 VMAs on Sunday (August 28th).
The "Envolver" singer was the first person from her country to do any of the above at the long-running awards ceremony in the United States.
In her speech after winning the Best Latin award, Anitta said, "For those who don't know, tonight is history, it's the first time Brazil has come here."
The singer added, "Tonight I performed a beat here that for many years in my country was considered a crime; I was born and raised in the ghetto of Brazil.
Anitta, who was born in Rio de Janeiro, was likely referring to her carioca style of funk, also known as favela funk.
In the 1990s, bills were passed in Rio aimed at investigating funk artists and banning events, which the government viewed as politically anti-establishment.
"The term 'funkeiro' has become synonymous with 'criminal' in the media," said Carlos Palombini, professor of musicology at the Federal University of Minas Gerais. DJMag.
Anitta has also been a vocal critic of President Jair Bolsonaro throughout his music career.
The far-right leader recently called for a ban on "political demonstrations" by performers.
In his ruling, electoral judge Raul Araújo ruled that "ostentatious and improvised" election campaigning by musicians performing in Lollapalooza was prohibited, with a fine of 50,000 reais (about £8,000) for any violation.
"50,000? Shit… one less bag", Anitta tweeted in responseadding: "GET OUT OF BOLSONAROOOOO. Does this law also apply outside Brazil? Because I only play in international festivals.
Follow live updates from the 2022 MTV VMAs here.