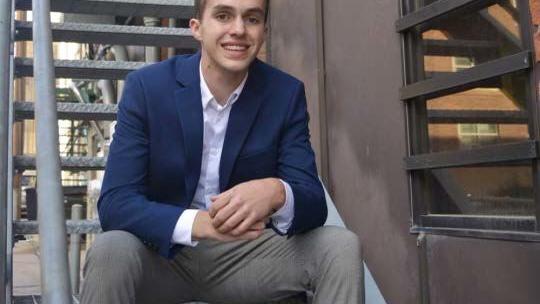 MDU Resources Teen of the Week: Shiloh performer praises his involvement | Local News for Bismarck-Mandan, North Dakota
[ad_1]
"One of the main reasons I really love music and theater is the sense of community you have within this group of people," Turner said. "You really get to know them on such an intimate level. I think it's really cool and something you don't get in a lot of other activities.
Turner enjoys leading his speech team and participating in competitions. Last year he won a title of state champion in broadcasting and finished third in a humorous duo.
He is also the President of the Key Club and responsible for communications for the Shiloh Student Council, and he is the Class B representative on the State Student Council Executive Council.
"Having these leadership positions really just shows how much I've grown as a person and as a leader in my school," Turner said. "I really grew in myself and discovered that I had a voice. I feel like it's my job as a leader now to make sure that those without a voice have a chance to be heard.
As student council and Key Club advisor, director in one act and speech coach, Becky Strutz knows Turner and his work well. She said Turner is the kind of student you like to have in your activities because of his desire to grow and his ability to lead with excellence.
"He has a people-centered mindset and is always ready and reliable to complete any project," Strutz wrote in a letter of recommendation. "He lives his life with character, kindness and consistency which is refreshing and a joy to be around."
[ad_2]