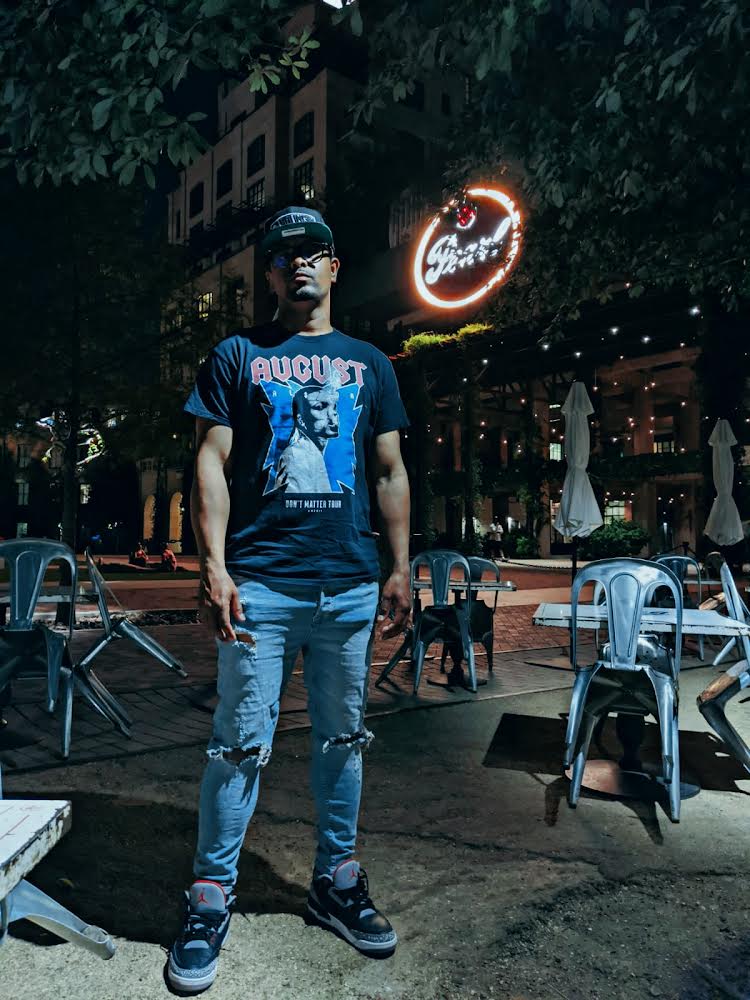 Getting to know the backstage and the limelight: how DJ and music artist Itz Youngin got into music production
Getting to Know Behind the Scenes and the Spotlight: How DJ Keith 'Itz Youngin' George Came to Music Exec
To be successful in the music industry, you need a thorough understanding of its front-end and back-end aspects. Appropriately, that's what music director, talent management pro, and DJ Itz Youngin have that few others do. And today, the dj turned musical director is on the rise.
Keith George II, also known by his stage name Itz Youngin, is a former DJ who has worked alongside Yung Berg (Hitmaka), Statik Selektah, the Stack Bundles family, SwishaHouse Records, DJ Delz of Soso Def, Dj Decko , King Crooked and many more. other big names in music. Born in the UK, he would later move to the US as a military kid who traveled to many states. George has an undeniable talent for music and a mastery of the stage and the dance floor. But in recent times he has shown that he understands the business aspects of the industry and has started working in artist management and music production.
Youngin's musical career began in 2006 when he started out as a mixtape DJ. His name was DJ Youngin Beatz and performed in various shows while endlessly networking and building relationships with artists, managers, brands, music executives and event professionals. In 2008, Youngin would have the opportunity to work with a Def Jam executive named Sarah Alminawi. She led the recording artist known as Maino under artist management company MGMT Inc. During this time, Youngin helped conceptualize a marketing campaign for the single "Hi Hater".
It was in 2017 that Itz Youngin decided to embark on talent management. First, he started working with a San Antonio-based rock band that would eventually sign with a major label. Eventually he started working with Glu Entertainment to co-manage artists like Chris King and Ponce De'leioun. Today, Youngin works as a music liaison for Left Lane Music Group, a Los Angeles-based music production company. The production company is owned by Tony "Fonz" Walker, Isaac "West $ ide Ike" Lowery and Shawn "Source" Jarrett. Some of the artists the company has served include Trina, Dinero Farrar, Trinidad James, and Jimmy Bolt, among others.
But even though Keith manages artists and musical careers, he has his own thriving influencer and entertainment career. Currently, he is one of the prominent ambassadors for the sneaker cleaning brand called Snkr Glove. He is also one of the podcast producers for the show known as "For The Culture NYC", a Spanish-English podcast showcasing Latin culture in music, fashion, lifestyle, etc. .
To this day, Youngin sports a strong musical ear that makes him an asset to the companies he serves. More than anything, he has an undeniable passion for music and mentoring artists to bring them to bigger stages. Itz Youngin has now opened its doors to serve other musical executives and artists who need advice on music launches, marketing, public relations, income generating opportunities and beyond.
Youngin remains a polite networker and talented musician, and has many other tricks up his sleeve. Learn more about Itz Youngin's upcoming projects or contact him to choose his music business brain by visiting his Instagram profile.
https://instagram.com/itzyoungin_?utm_medium=copy_link