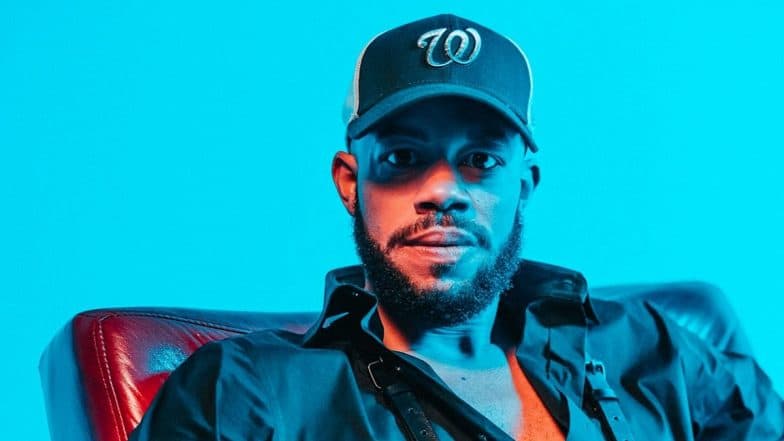 Famous Musical Artist Damon Fletcher Holds Unique Competition To Meet Usher
The global pandemic has been a bane in our modern society, but there have been a few exceptional individuals who have made things happen despite the enormous obstacle the world faced. Damon Fletcher began creating music during the pandemic, discovering his art through passion, hard work and dedication.
He released his first video, "Hustle with a Purpose", featuring the Crushboys at the height of the global pandemic last May. Damon's video has garnered over 400,000 views on YouTube and gained a lot of traction on various mainstream music platforms.
"When I did 'Hustle with a Purpose,' I wanted to include dances that we see at weddings that would make people smile and find hope," Damon said.
The esteemed musical artist has regularly posted videos that would help uplift people despite the dark times the global pandemic has brought. In August 2020, Damon Fletcher released another DIY-produced pandemic video titled "2 Miles" featuring The Crushboys. The video sought to spread the message of positivity and achieve his dreams. Damon said he wrote the song, seeing how open the world was to him because of his travels. The song is an ode to travel and a hymn that seeks to bring the world back to a sense of normalcy, especially when it comes to our closed borders.
In the wake of a global pandemic, Damon Fletcher has remained unfazed as he strives to produce two videos. As a true artist, he never let anything get in his way when it comes to expressing himself and creating beautiful art. "Once you find your passion, if you work hard and stay focused, your dreams can come true," Damon explained.
Damon's successful "Ready" outing with Cupid from Cupid Shuffle has garnered him international recognition among fans and celebrities alike. Some of the greatest legends in music have taken a liking to Damon, including Ne-Yo. Released on May 7, 2021, the song reflects the changes that have occurred as the effects of the global pandemic slowly wear off.
Damon Fletcher was able to return to almost normal circumstances when he shot his third video outdoors in California with a director, producer and dancers.
"Ready" is all about chasing your dreams and going full speed ahead. The song captures that vibe perfectly with a beat driven by Damon's love for Usher. He credits the multi-award-winning Grammy Award-winning artist as one of his main motivations for pursuing a career in music. In fact, after attending one of Usher's masterclasses, he was even more motivated to hone his craft and claim his position in the industry.
Damon Fletcher is currently running a contest to win a trip to meet Usher in Las Vegas for a unique VIP concert experience. Damon and Usher fans will greatly appreciate this golden opportunity.
In the near future, Damon Fletcher hopes to emulate the success of many legendary artists before him. He imagines himself winning multiple Grammy awards as he continues to hone his craft and continues to deliver incredible music that uplifts his audience and spreads a true message of positivity and good vibes.