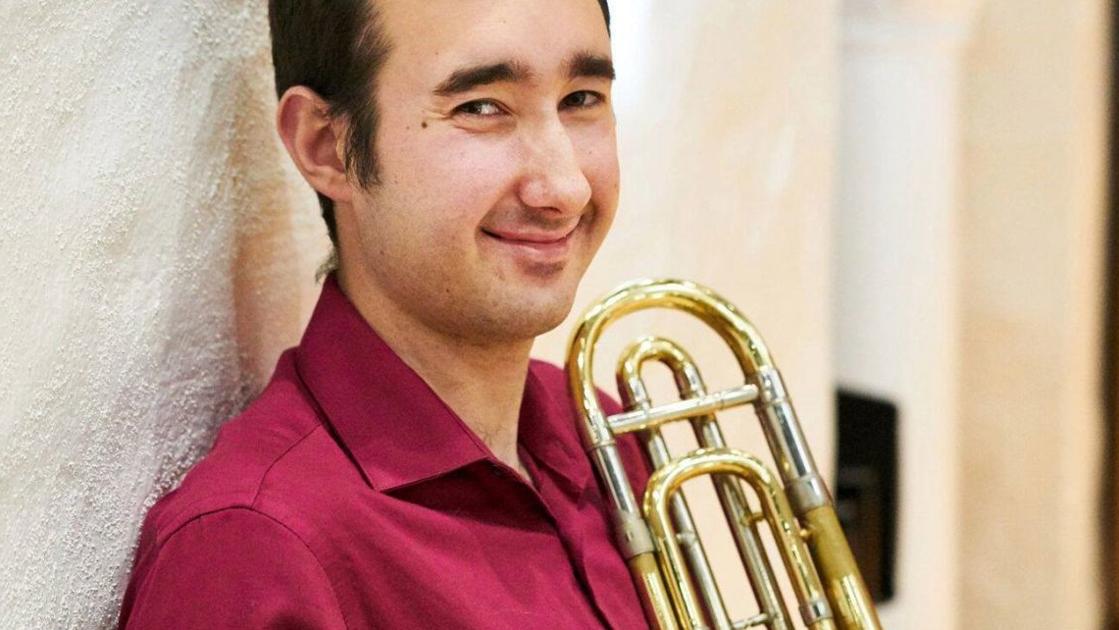 Connor Rowe de Lompoc named winner of 2019 Yamaha Young Performing Artist competition | Lifestyles
[ad_1]
Connor Rowe, originally from Lompoc, has been selected as the winner of the 2019 Yamaha Young Performing Artist Competition.
The prestigious annual program honors outstanding young musicians studying in the United States who excel in the jazz, classical and contemporary genres, and is led by musical instrument maker Yamaha.
Rowe is one of 11 musicians selected nationally to earn this honor.
"For over 30 years, the YYPA program has supported music education and helped foster the careers of aspiring young musicians," said John Wittmann, director of artist relations and education, Yamaha Artist Services. "We are delighted to honor Connor for his remarkable talent at this phase of his musical career and to see him build on the YYPA legacy on the path to a bright future."
Rowe is currently a junior at the Colburn Conservatory in Los Angeles, where he is studying tenor trombone with Mark Lawrence. During his time there, he played on tenor and alto trombone, euphonium and bass trumpet.
He won grand prizes at both the Pasadena Showcase House Instrumental Competition 2018 and the Lätszch Trombone Competition 2018.
In the summer of 2018, he was a finalist in the Frank Smith International Trombone Competition and participated in the Tanglewood Music Center.
Rowe also participated in the Aspen Music Festival in 2017, the United States National Youth Orchestra in 2016, and the International Trombone Association's Gilberto Gagliardi Competition in 2015 in Valencia, Spain.
He has performed with the YMF Debut Orchestra and the American Youth Symphony, and performs regularly with the Kaleidoscope Chamber Orchestra and the Los Angeles Sinfonietta.
Rowe and the other 2019 YYPA winners each receive an all-expense paid trip to the YYPA Celebration Weekend June 22-25, which takes place during the Music for All Summer Symposium at Ball State University in Muncie, Indiana.
This unique opportunity will allow young artists to perform in front of thousands of people, gain national media coverage and participate in workshops designed to help them launch a professional music career.
The 2019 winners will perform with renowned international jazz artist and Yamaha Performing Artist Anders Astrand at the annual YYPA concert on June 24 at the Auditorium Emens. Winners will leave the experience with the services and support of Yamaha Artist Relations and professional audio and video recordings, as well as photography of their live performance.
Rowe joins over 300 talented musicians who have been recognized by the program over the past 31 years. Many have established successful musical careers, both as performers and educators, including Conrad Jones, principal trumpet of the Indianapolis Symphony; Leelanee Sterrett, French horn with the New York Philharmonic; Stephen Page, Yamaha entertainer and associate professor at the University of Texas at Austin; Acclaimed jazz pianist Aaron Parks; and Kyle Price, artistic director and founder of the Caroga Lake Music Festival and the Caroga Arts Collective.
For more information on the Yamaha Young Performing Artists program, email [email protected] or visit https://yamaha.io/YYPA
[ad_2]