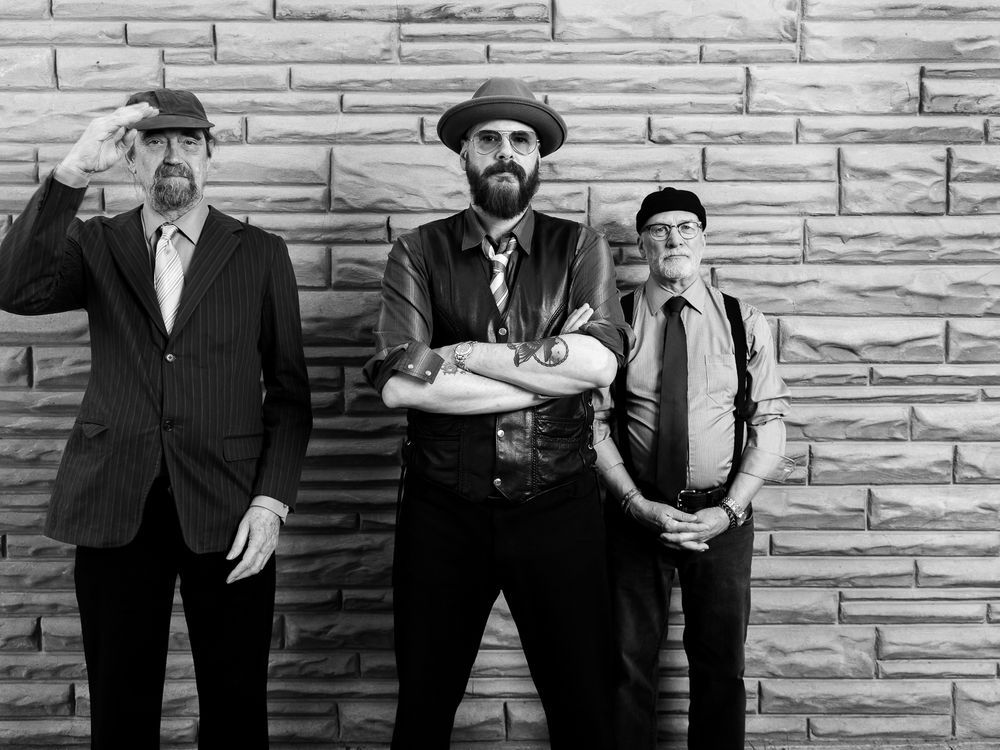 Concert May 14 for Stirling Musical Instrument Lending Library
Content of the article
A Saturday night concert at the Stirling Festival Theater and featuring 17 musical acts will raise funds for Stirling's Musical Instrument Lending Library.
Content of the article
The Stirling MILL, as it is known, allows members to sign a wide range of instruments and related equipment and materials. Its service area includes Belleville, Quinte West and the southern half of Hastings County, eastern Northumberland County and Havelock-Belmont-Methuen. There are satellite locations at many local libraries, so users don't have to travel.
"We've really expanded our availability," said MILL President Susan Carleton-Maines.
For the concert, promoter Randy Stewart of Pineapple Productions has assembled "an excellent, very comprehensive lineup," Carleton-Maines said, describing the "range of musical interests" involved in the Stirling Sings concert. More than 24 artists are involved.
Among them is Stirling-born Deborah Lynn, whose debut single, 2020's Revive a Ghost, reached No. 1 on the Canadian Indie Country Countdown and received a Josie Award nomination for Best Female Country Song.
The headliner is Ken Tizzard, bassist for rock bands The Watchmen, Ron Hynes, Thornley and, formerly, Big Wreck. He will be joined by Music for Goats, an American band from Campbellford.
"Each performer does a few songs and some of the performers are grouped together," Carleton-Maines said. It is a three hour event with a 20 minute intermission.
There will also be a display of instruments, some unique, in the theater's Eugene Burrell Room during intermission and MILL volunteers will be available to talk about the program.
Content of the article
"As a nonprofit, we need our local community to support us financially to enable us to run the regular operations of MILL," said Carleton-Maines.
Expenses include instrument repairs, insurance and offsite storage of the library's 400 items – mostly instruments, but also equipment such as amplifiers.
"We have such a large collection that it doesn't fit entirely in the library or the municipal warehouse," she says.
Carleton-Maines said MILL is run by volunteers, but the hope is to establish a revenue stream large enough to hire an employee.
"We have grants, but they are always tied to specific projects."
These included last fall's online ukulele course for seniors and upcoming updates to the MILL website.
The class attracted 36 people, 22 of whom were new to MILL.
"We've had some interest in pursuing similar programs," Carleton-Maines said.
But it takes money. She said membership was growing, but slowly, and having more customers was key to having more reliable revenue.
"The pandemic has made everything happen at a slower pace," Carleton-Maines said, recalling the initial closure of MILL and the public library in which it was housed. There was also a curbside service period.
"Now we're full steam ahead and back in recovery and expansion mode, ideally."
There is no additional cost to borrow instruments and equipment once a person has paid the $30 annual patronage fee. Family rates are available.
Tickets for the concert, meanwhile, are $20 at the Stirling Festival Theater box office, 613-395-2100 or stirlingfestivaltheatre.com/tickets. The theater is in Stirling town center at 41 West Front St.
The event starts at 7 p.m.