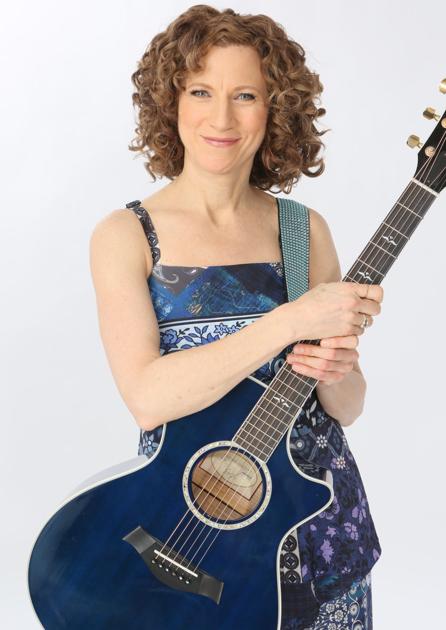 Children's music performer Laurie Berkner returns to the NJ Festival of Ballooning in July | Hunterdon Review News
[ad_1]
READINGTON TWP. – Best-selling children's recording artist and preschool television favorite Laurie Berkner – recognized as the "Queen of Children's Music" by People magazine – is back for an encore performance as she does the show. one of this year's children's concert at the 38th Annual New Jersey Balloon Lottery Festival.
The Princeton native was the very first headliner of a festival children's concert in 2017 and provided a fun way for families to start enjoying their festival experience. She will perform at 1:30 p.m. on opening day, Friday July 23 at Solberg Airport.
Berkner, a leader and innovator in children's music and entertainment, has released 14 successful albums and is the author of several picture books based on his songs. She has been dubbed "The Adele of the Preschool Ensemble", a "Sheryl Crow Mug Mug" and "the Undisputed Queen of Kindie Rock".
The Los Angeles Times said Berkner does what Fred Rogers did: respect, validate and reassure young children.
"Laurie creates an unforgettable experience for kids to enjoy the music they love, performed live," said Howard Freeman, executive producer of the festival. "Organizing a concert dedicated to children aged 2 to 8, then filling the sky with giant and colorful hot air balloons, creates a day of unforgettable memories for all members of the family. We are delighted to find her among us.
The New Jersey Lottery Festival of Ballooning is the largest summer hot air balloon and music festival in North America.
The three-day festival, which runs this year from Friday July 23 through Sunday July 25, will fill the skies with gigantic, colorful hot air balloons and provide affordable family entertainment including kids' rides, attractions and activities in a safe and secure environment. outside. the environment extends over the 744 acres of Solberg Airport.
Berkner was the first recording artist to appear in a music video for Nick Jr. and was a beloved presence on Jack's Big Music Show. His music speaks to children without denigrating them, charming young people without boring adults.
"I want to create songs that matter to children," Berkner said. "I was singing once and saw a four year old girl close her eyes and start swaying to the beat of the music. I thought that was the reason I got into music. It makes me want to do more. "
Tickets go on sale at 10 a.m. on Friday, April 23.
For tickets, more information, and a limited number of VIP dating opportunities, visit www.balloonfestival.com.
[ad_2]