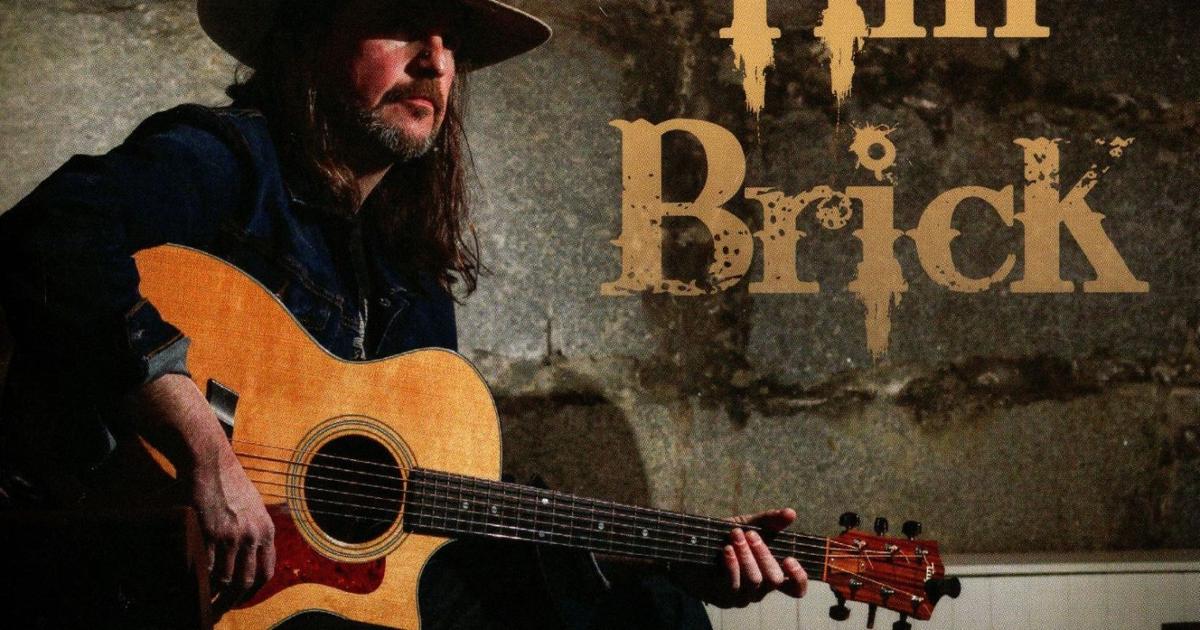 CD Review: Tim Brick's 'Homegrown Remedy': A mature performer forging his own sound | Vermont Arts
On "Homegrown Remedy," Tim Brick's third full-length album, we find a singer-songwriter questioning his life and direction, and responding with songs that seem to have multiple meanings.
Across 13 tracks and 47 minutes of tight, no-frills country music, Brick writes about topics that touch on themes of toxic love, tough life, crushed dreams, and soul-searching, all wrapped up in one package. tight musicality which avoids excesses of production.
Brick, of Barre, can now claim the elusive title of "King of Vermont Country Music" with this offer. Where Vermonters like Rutland's Dan Tyminski and Barre's Jamie Lee Thurston are much-loved talents in bluegrass (Tyminski) and Thurston's Nashville sound, Brick keeps his musical cards close to his chest. The songs he engineered and production by Colin McCaffrey give this album a pure country sound without the Nashville schmaltz. It sets a new course for the New England country.
Although we get plenty of Eric O'Hara's pedal steel guitar, Brick gets his point across with crisp, well-composed lyrics, while McCaffrey fashions an economical production that avoids long trips down guitar rabbit holes. main with overly indulgent pauses between verses. Brick says what he has to say, the musicians establish their pieces with clarity and brevity. This approach lets Brick's voice and lyrics tell the stories he recorded.
Davis Alan Coe once wrote that a song wasn't "country" "without mentioning a long list of cliches: "mom, or trains, or trucks, or jail, or getting drunk." On "Homegrown Remedy," The Brick bypasses these basic country themes, but the anger and distress that fills the material gets the country message across.
With most tracks under 4 minutes long, you hear lyrics that aren't complicated but seem to have more than one meaning. There are a few catchy phrases but there is little deep poetry. At the same time, they touch on themes that those with grievances, an issue that seems entrenched in the country's vernacular, can surely agree with.
Brick offers several eye-catching lines. On the first track, "One Step from Fallin'", he writes about avoiding getting too attached to a woman and gives a fairly universal male answer to the riddle: "My heart tells me to wait, but my body wants to hit it with you."
Of the 13 songs, all written by Brick, there is only one mention of anyone other than, we assume, Brick. We find Joe Bayne, a war veteran who has lived a lifetime of shattered dreams, who comes from Arkansas. His wife leaves with the two children while Bayne contemplates suicide. Did he commit suicide? We are not told his fate, just that he is dead.
On the third track, "The Stranger I Know", we find the protagonist dealing with a universal problem. He's getting old and doesn't like what he sees in the mirror.
The title track "Homegrown Remedy" has Brick wanting to "cure what's wrong with me". Again, the ending is uncertain, but Brick wishes for "fresh mountain air" at the start of the song. It should be as simple as that.
Several songs follow the theme of dissatisfaction with the life he leads. "On Outside Looking In," he sings, "everyday is just another day when the hammer falls on me." For "Hold On", Brick writes of the need for a safety net and perhaps a false optimism: "We can do this if we hold on."
The most political song on the album is "Little by Little". Here is a typical reaction from someone frustrated with the US economy and the divide between Wall Street and Main Street. He wrote, "Break my back going nowhere fast on a downhill slide. And complains that Wall Street "tells me that everything is fine, when I have trouble keeping food on my plate". For him, "the American dream slips through my hands" while "little by little the truth is torn away".
We really like the work of Tim Brick. His voice works well in the country genre. His melodies and chord changes are at home here. He chose production values ​​that value his music and don't get in the way of it. What we want him to do is build a cast of characters to populate his songs and write more story songs with less self-reflection.