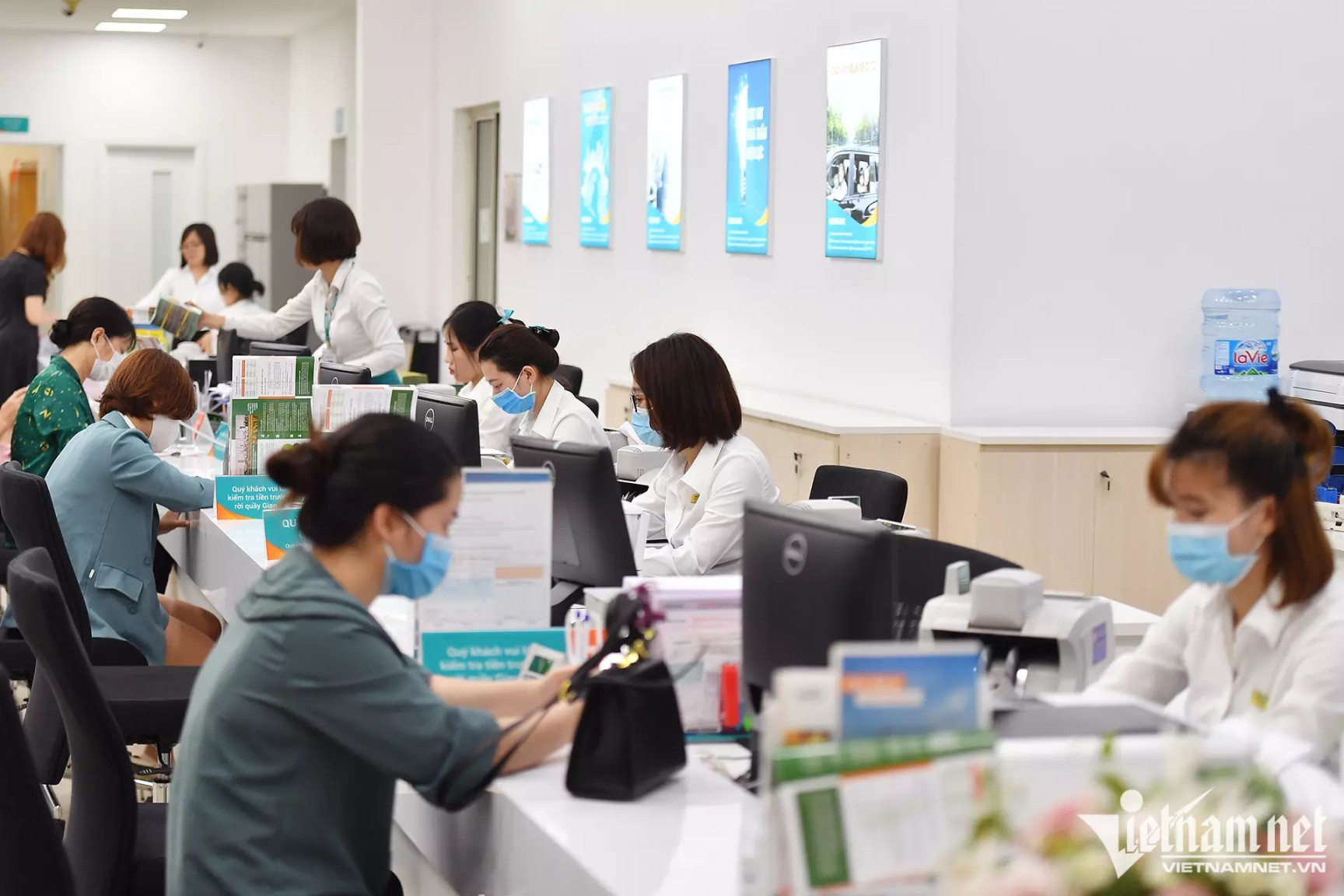 businesses must be in good health to access loans
The State Bank of Vietnam (SBV) held an online conference on July 6, 2022 on the implementation of Government Decree 31/2022 on supporting enterprises, cooperatives and business households with the bonus program interest rates of 2%.
Only healthy businesses will get loans
The subjects of the interest rate subsidy program are enterprises, cooperatives and business households in different fields, including aviation, transportation and warehousing; tourism, accommodation and catering services; Education and formation; agriculture-forestry-seafood; processing and manufacturing industry; software programming and related activities; information service; and construction activities that directly serve the business areas, with the exception of construction for real estate businesses.
This also includes projects for the development of social housing and housing for factory workers, and the modernization of old apartment buildings (the list of projects will be compiled by the Ministry of Construction based on reports from municipal authorities and provincial and will be made public on the ministry's website information portal).
Borrowers must meet common requirements set by commercial banks. They can sign contracts to borrow money and get disbursements between January 1, 2022 and December 31, 2023. They must use the loans for the right purpose. And they don't have to get support from other programs.
Pham Huy Hung, vice president of the Vietnam Association of Small and Medium Enterprises (VinaSMEs), said the requirements are relatively strict. Only companies with no bad debts and with income can be eligible for preferential loans.
Meanwhile, according to Hung, most SMEs, which have had tough years from the Covid-19 pandemic, are in bad shape with bad debts and no collateral, and cannot meet the requirements.
Commercial banks tend to be very cautious when granting loans.
He noted that many commercial banks have run out of credit limits and there is pressure on inflation, which may force Vietnam to tighten monetary policy to prevent inflation. If this is the case, it would be difficult to seek capital, even if companies badly need it.
Pham Duc An, chairman of Agribank, said the credit growth rate reached 9.35% as of June 30, while capital raised grew by only 4.51%, a slight increase from the same period last year. Therefore, banks may have liquidity problems when raising capital to lend under the program.
In the case of Agribank, the credit growth rate limit is 7% for 2022, compared to 6% in the first half. If the central bank does not lift the limit on the credit growth rate, it will have to restrict lending in the last six months of the year.
However, if the credit limit of banks is lifted, the money supply will be higher, which will lead to high inflation.
TPBank CEO Nguyen Hung estimated that only 2,000 customers can qualify for loans under the program, with the value accounting for less than 10% of total outstanding loans.
Loosening requirements
Hung recommended that there is a need to relax loan requirements for more businesses to access the support package. For example, banks should lend to businesses if they know they can repay their debts.
He stressed the need to review and approve loans quickly so that capital can reach borrowers as soon as possible. Lessons should be learned from the rental support program, under which only 1% of the capital has been disbursed after several months of implementation.
In principle, clients whose debts have been restructured recently are not eligible for the interest subsidy program. Hung suggested companies should be eligible to borrow money because they need capital.
SBV Deputy Governor Dao Minh Tu said the borrower requirements and program topics have been thoroughly reviewed and approved by the National Assembly and the government.
Only when companies can meet the requirements will they be able to borrow capital. However, during the implementation of the program, a relaxation of the requirements would be considered by the ministries and branches.
According to Tu, the amount of outstanding loans with credit institutions reached VND 2.8 quadrillion this year.
Tran Thuy