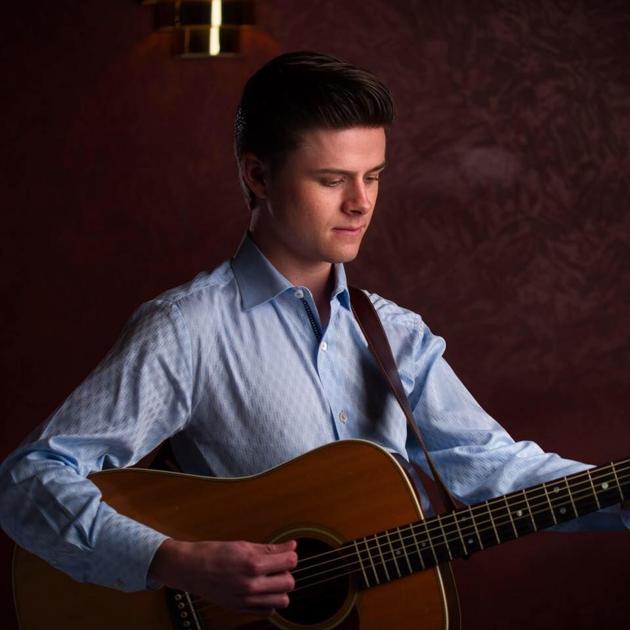 bluegrass performer becomes Spanish teacher at Lincoln Charter School | Culture & Leisure
[ad_1]
While Colin Ray may be best known for his bluegrass music, when the pandemic struck and shows were canceled left and right, Ray's partnership with bluegrass veteran Jeff Parker was terminated.
"The entertainment industry as a whole was changing rapidly," he said. "I doubt he will ever return to his former state."
After what turned out to be a chance meeting with Ray's former math professor at Lincoln Charter School over the summer, he was offered the opportunity to make a career change somewhat.
"She encouraged me to apply to Lincoln Charter as there was also a Spanish position open for high school," he said. "I thought about it for a while, but in the end it was obvious to me. I am passionate about the Spanish language and culture. I have always enjoyed teaching. I have been giving music lessons for years. Also, knowing Lincoln Charter like I do, I was a first through 12th grade student, I know they have great appreciation for staff, students and families. I can truly describe it as my dream job.
Ray is now a high school Spanish teacher at Lincoln Charter and still sings with the Burnett Sisters Band.
"My first few weeks on the job confirmed my love for teaching and I'm sure Lincoln Charter is the place for me," he said. "I have great students and colleagues and the support from the administration goes beyond what I expected. "
Ray realizes he is very lucky that I can wear two hats. He teaches what he loves Monday through Friday, then entertains on weekends.
"Teaching students and performing as a singer actually share a lot of similarities," he said. "Either way, you have an audience that's there to get a message. Singing, this message is a song. With students, this message is the lesson you hope they will come out of class understanding. My performance is the key to the receptivity of the musical audience and the students.
[ad_2]