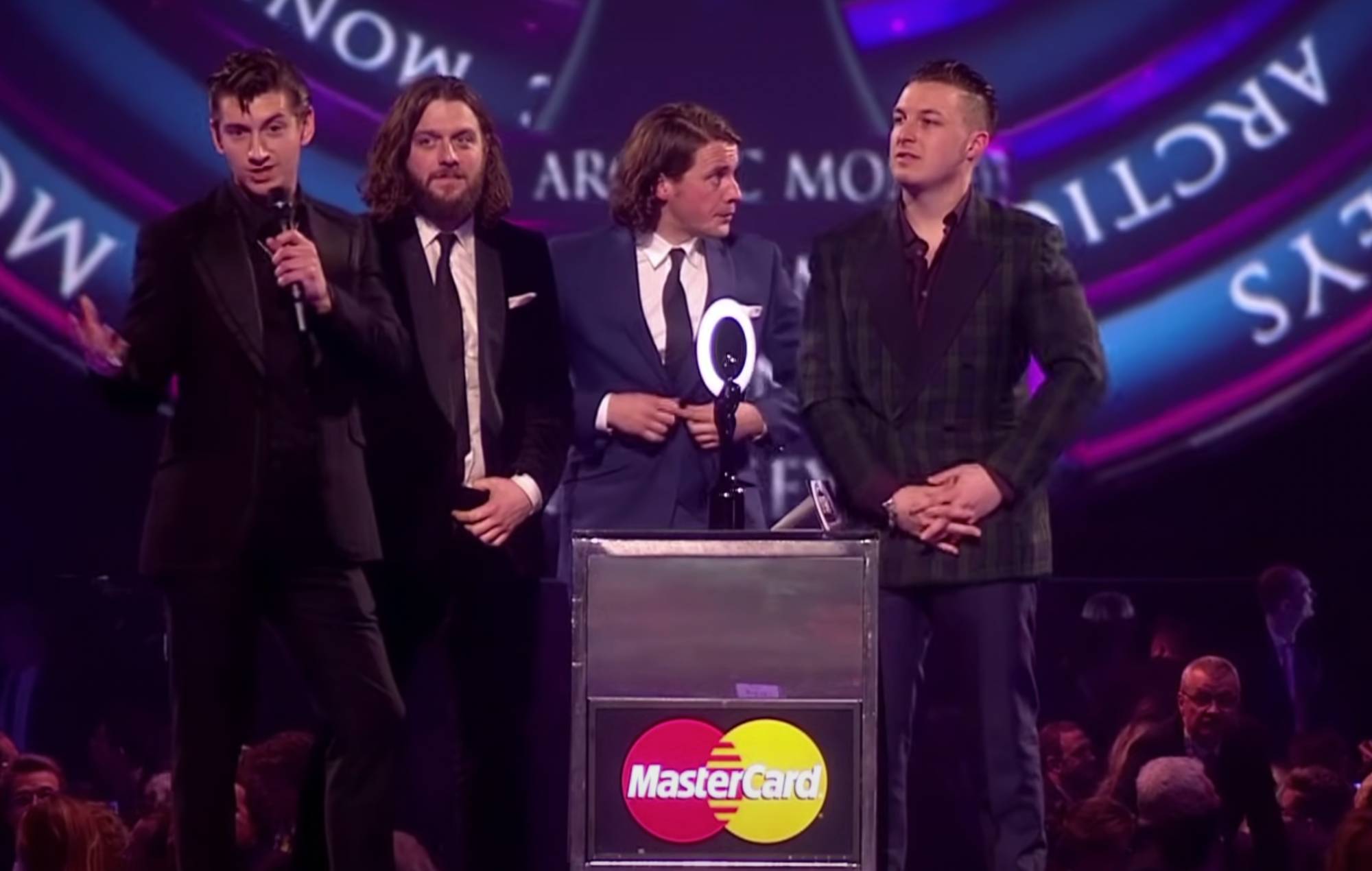 Alex Turner talks about the infamous BRIT speech and his changing role as 'performer'
Alex Turner spoke about his infamous BRIT speech and how an aspect of performance art influenced past eras of Arctic Monkeys.
Turner gave a memorable acceptance speech at the 2014 BRIT Awards after the Monkeys' acclaimed fifth album, A M (2013), was crowned Album of the Year. "That rock 'n' roll, huh?" he started. "This rock 'n' roll, it's not going away." In closing, the singer told organizers to "charge me for the mic" before dropping it on the floor.
In 2018, Turner said in an interview with MOJO that he "didn't really have any other option", adding: "What else was I supposed to do? To go up there and pretend that I had dreamed of this moment since I was a child would have been dishonest.
During a new conversation with the Guardian, the interviewer brought up the now iconic BRIT moment, which made the leader "wince" in response. Turner was later told that the speech seemed like a kind of "performance art" that might have "anticipated his skepticism of rock construction".
"It's interesting, yeah, yeah, yeah," he replied. "So we're saying it's related to A Mbecause of the haircut and… that performer…
"When you think of thisand the clothesI didn't do that with [fourth album] suck and watch Where [third] Humbug. It wasn't grease in the hair.
Turner is then said to have thought about the different "performer" roles he takes on with each iteration of Arctic Monkeys.
"Normally the record you make encourages a certain style of performance," he explained. "But thinking about the performer in relation to [2018 album] Tranquility [Base Hotel & Casino]or even this [upcoming record, The Car]I considered that you can reverse this.
"The performer can influence the music, rather than the other way around."
Arctic Monkeys should be released The car October 21 via Domino. The group has already shared two singles from the album: 'There'd Better Be A Mirrorball' and 'Body Paint'. Last night (September 29), AM performed this last song on The Tonight Show Starring Jimmy Fallon.
Next summer, Alex Turner and co. will embark on a massive stadium tour across the UK and Ireland. Dates include two return gigs at Hillsborough Park in Sheffield, as well as two gigs at Emirates Stadium in London. Tickets went on sale today (September 30).
Composed of 10 songs, The car was produced by longtime AM collaborator James Ford. The album was written by frontman Alex Turner and recorded at Butley Priory in Suffolk, La Frette in Paris and RAK Studios in London.